Let's discuss the MasterCraft NXT vs XT series!

MasterCraft

excels in creating the highest quality towboats in the industry, and one of their greatest strengths is offering a variety of models and series that fit every price point and lifestyle. 
MasterCraft NXT vs XT series
With the NXT, XT, X, and Star series, each one boasts a wide range of features, hull designs, and customizable options. But with such an extensive lineup, boaters want to know the biggest differences between each series. Luckily, we have the answer: what makes each series of MasterCraft different? To drill down the details, we outlined all the differences between the NXT and XT, so you can rest assured that you've found the perfect MasterCraft for your family.
NXT Series
The NXT is the perfect boat if you're simply looking for MasterCraft quality and performance from bow to stern. The sleek and sensible NXT has a handful of standard features that provide everything you need to rule the lake for skiing, wakeboarding, and surfing. Each NXT model can be equipped with the new SurfStar System, and the new Z6 tower with clamping board racks is standard for 2023; say goodbye to bungees. Previously in 2020, MasterCraft updated the NXT's hull design and made the 6.0L Ilmor engine standard. Overall, the 2023 NXT is radically different from the 2019 and older models. The NXT is available in three top-selling lengths—20, 22, and 24 feet—hence the lineup names: NXT20, NXT22, and NXT24.  The two shorter lengths, the NXT20 and NXT22, are garage-friendly, compact beasts on the water.  Additionally, for the 2023 model year MasterCraft introduced the NXT21 and NXT23 featuring a hybrid bow design. All NXT models tow tubers, wake surfers, and water skiers all while also providing comfort and performance with a MasterCraft. The NXT Series starts surf-ready at $119,900 or $915/mo* for 2024 models.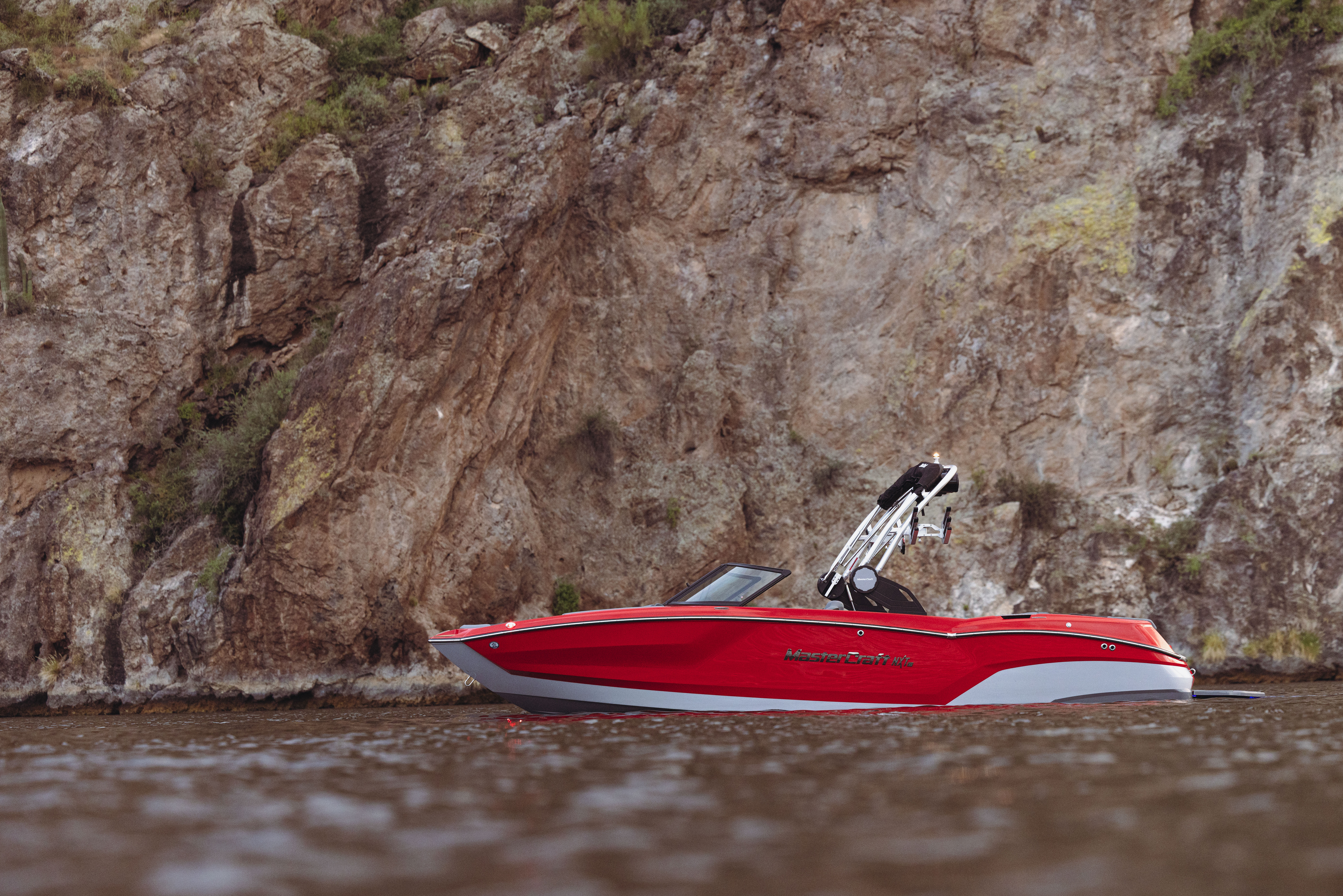 XT Series
With five different lengths (20, 22t,22, 23, 24 feet) and three different tower options (Z6, Z8, and Z10), the XT is the perfect blend of form and function. All three towers are easily lowered and raised by a single person, each integrates the bimini shade seamlessly, and offers the most customization on the market. While the new Z6 tower is standard on the XT, the Z8 and Z10 towers are upgradable options. The Z8 tower debuts MasterCraft's new Hydro-Lock technology. With the simple push of a button, the Z8 is the easiest manual tower to operate in the industry. But, MasterCraft didn't stop there. With the XT series, you can opt up to the Z10 power tower. Power tower = easiest tower. The XT Series starts surf-ready at $157,900 or $1,210/mo* for 2024 models.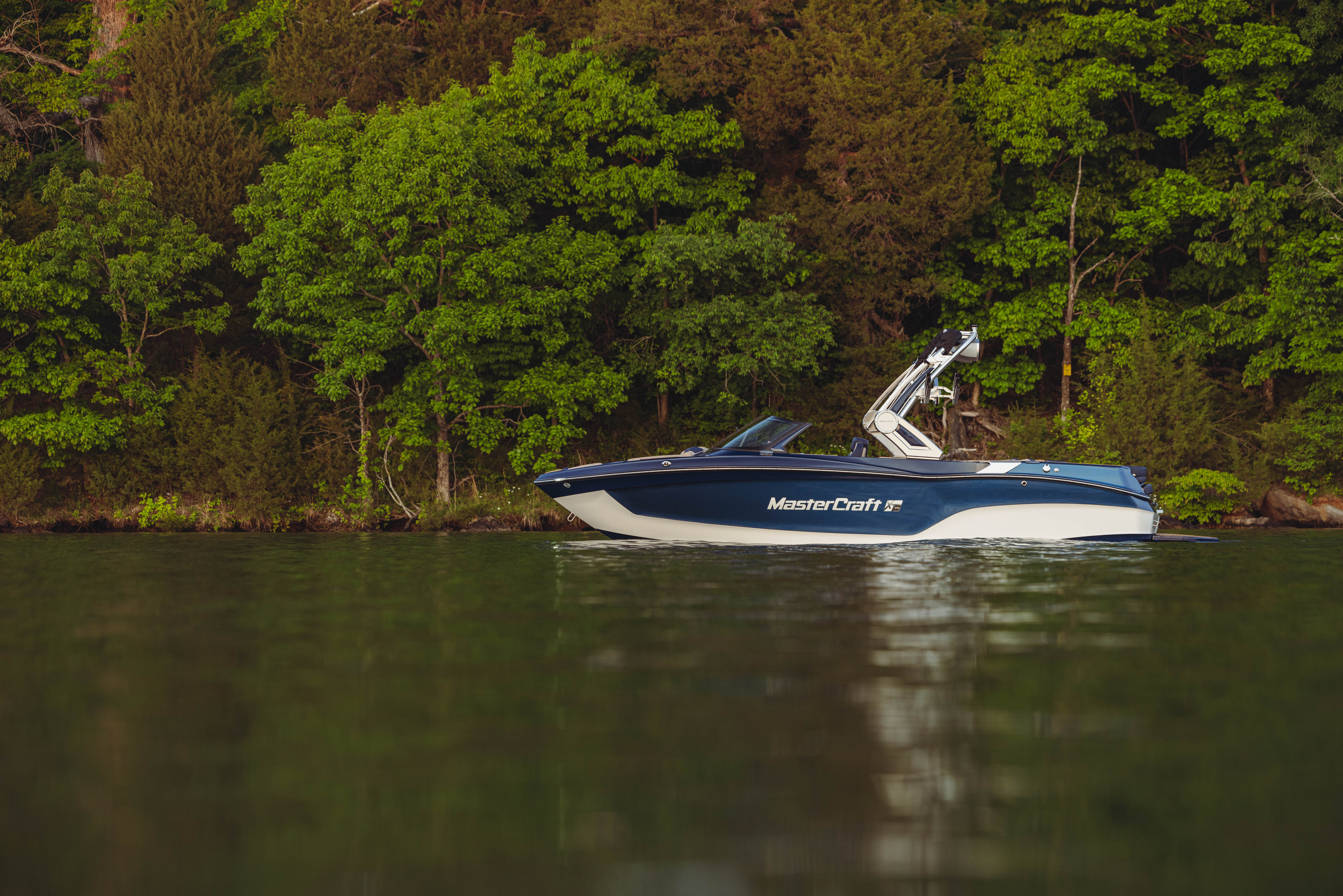 Endless Customization
Dubbed as the most flexible series in the market, the XT's variety of options really differentiates it from the NXT. The XT features endless options for comfort, size, and color. Color customize your Z8 or Z10 tower and BTS windshield. Choose between a pickle-fork or traditional bow. Get standard transom seating or add flip-up back-rests and pull-out seats. Upgrade your four cockpit phone holders to include wireless chargers. Add CoolFeel vinyl to assure a comfortable day in the sun. The options are endless. The XT Series is also heavier in dry weight and ballast capacity which makes that SurfStar wave much sweeter. Let's not forget about the new standard step pad, seadeck walkthrough, and deeper hull design for 2023.
What does this all mean?
A bump in luxury. Overall, when looking at the differences between the two series, the primary differences include upgradable options, color customization, and weight. The XT comes with a boost in luxury and upgradable options, making you and your passengers feel more comfortable in the boat and out on the water. The NXT series lives right in the sweet spot of 20 to 24 feet. It's designed to do-it-all, but not overwhelm you with features and customization either. You get everything you need, and nothing you don't. Here's a quick guide for the series: 
NXT benefits: 
Variety of lengths (20, 21, 22, 23, and 24 feet) 

Updated hull and interior design 

Standard 6.0L engine  

SurfStar Surf System 

Compact/garage friendly 

MasterCraft performance and quality with factory-backed warranty 
NXT limitations: 
Tower options (only comes with standard Z6 tower) 

Lighter ballast and dry weight 

Limited upgradable options 

Only available in pickle-fork bow

 
XT benefits: 
Tower options (upgradable to Z8 or Z10) 

Variety of upgradable options including the dash (7-inch touchscreen dash and dual-screen dash available) 

More dry weight and ballast capacity 

More lengths options: 20, 22t, 22, 23, and 24 feet 

Contoured luxurious seating with option for CoolFeel vinyl 

More color customization options 

New hull and interior seating design for 2023 

Available in pickle-fork or traditional bow 
XT limitations: 
Thanks for reading!
As always, contact your local Action Water Sports with any questions that you may have about the MasterCraft NXT or XT series. We're here to help! 
*Prices, product specifications, and all other information shown on this website are for information purposes only and are subject to change at any time without obligation.