Our customers are often quite shocked when they find out how much pontoon boat layouts have evolved over the years.
One way they have evolved is in layouts. Do you know which layout is best for you and your family? Questions like, "How many passengers can I have?" or "Which is the best for entertaining or lounging?" are common and great questions to ask.
Read along as we discuss the different layout options pontoons can offer.
While many pontoon brands share similar layouts, for this article, we are going to use Barletta and Crest Pontoons as examples.
Barletta Pontoon Boat layouts come in three different versions:
🚩 Quad-Lounge
🚩 Ultra-Lounge
🚩 Ultra-Entertainer
Crest Pontoon Boats also feature three distinct variations:
🚩 SLC
🚩 SLS
🚩 SLSC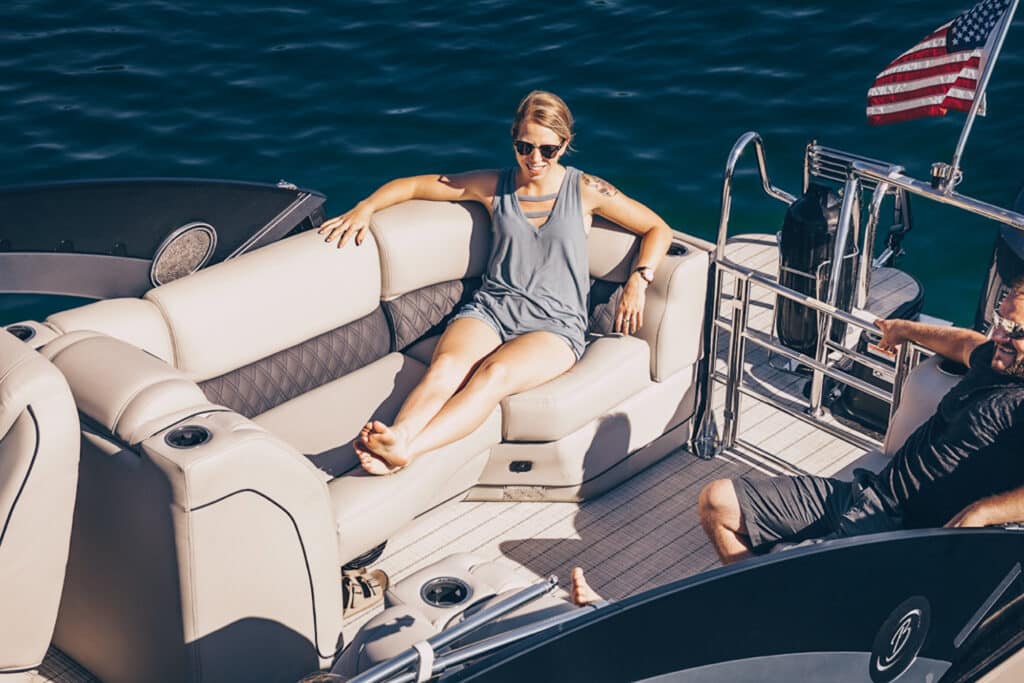 Barletta Quad-Lounge and Crest SLC Models
Let's begin with the Quad-Lounge models from Barletta and SLC models from Crest.
These models feature four chaise lounges with two in the bow and two in the stern. These are perfect for boaters who are looking to take their passengers out for a relaxing time out on the water and what you envision a traditional pontoon to look like.
They provide ample room for others to move comfortably throughout the pontoon. The chaise loungers open up the center of the pontoon, so you can easily chat, enjoy a cold drink, or simply enjoy the breeze while underway.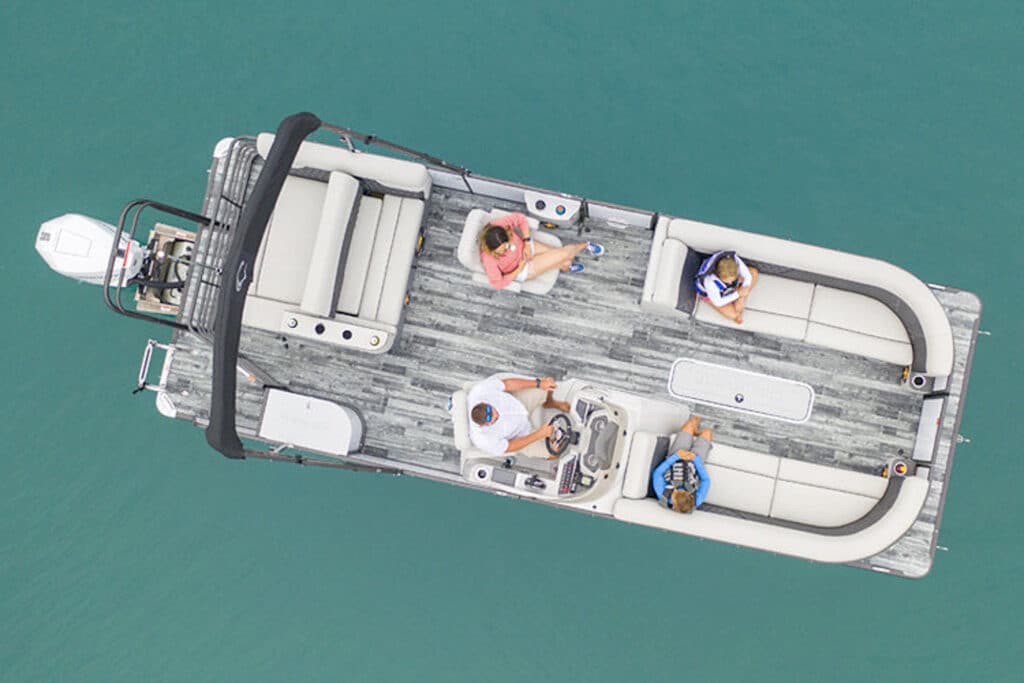 Barletta Ultra Lounge and Crest SLS Models
Next up are Barletta's Ultra-Lounge models and Crest's SLS layout.
The Ultra-Lounge and SLS layouts are an excellent blend of relaxation and versatility. These layouts feature two chaise lounges in the bow for those that want to prop up their feet and relax. This is a great spot to have a comfortable conversation with a group of passengers while underway.
This layout also provides a flip seat lounger at the stern of the boat. This flip seat allows you to face towards the bow or behind the boat to enjoy a sunset or have some privacy as you ride. Some flip seat loungers can even be laid flat for laying out and sunbathing while underway.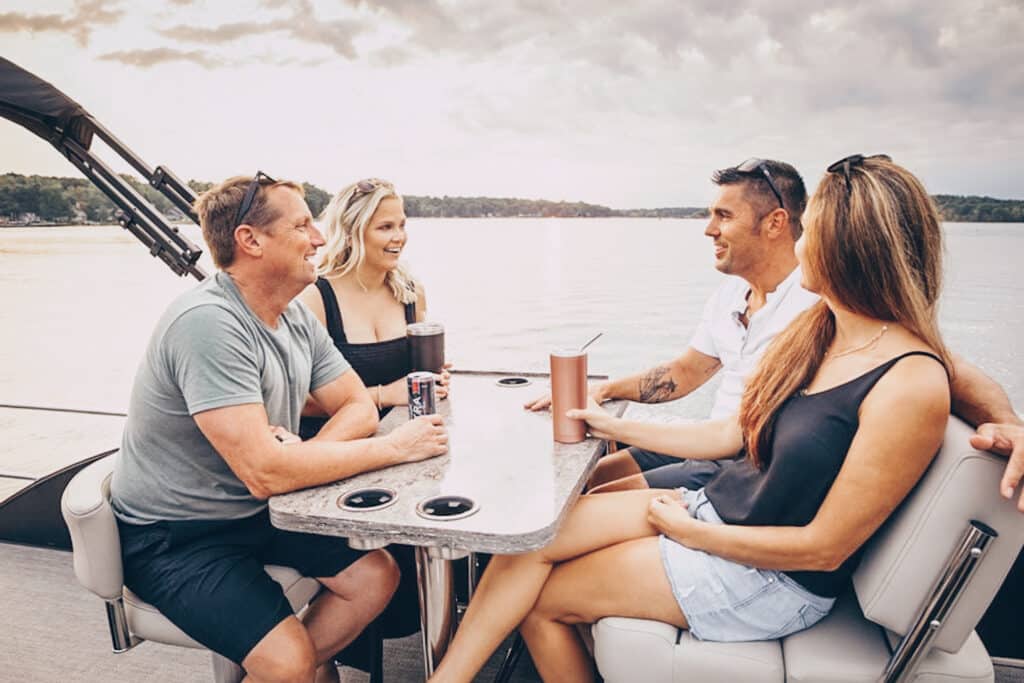 Barletta Ultra-Entertainer and Crest SLSC Models
Finally, we have Barletta's Ultra-Entertainer Models and Crest's SLSC models.
These layouts are a hybrid of the previous layout configurations mentioned earlier, however, they each have their own unique features as well.
The SLSC from Crest features the two chaise lounges at the bow, the flip back lounger seen in the SLSC layout, and two captain's chairs. These two captain's chairs are available in the SLC layout, however, the SLSC combines all three seating features together into one package.
The Ultra-Entertainer from Barletta also includes two chaise lounges in the bow, a flip back lounger in the bow, and a unique table set up next to the helm. This is a unique feature that allows your passengers to eat and drink comfortably while out on the water.
Modern pontoon boats have a seating layout for just about everyone.
No matter how you like to enjoy your time on the water, we've got you covered.