The A29 is Cobalt's newest edition to the A series, which are known as some of the best luxury bowriders in the industry.
The A29 brings modern design and styling to another level, as there are many distinct features that really separate it from the rest of the pack.
Here are the top five things we love about the Cobalt A29.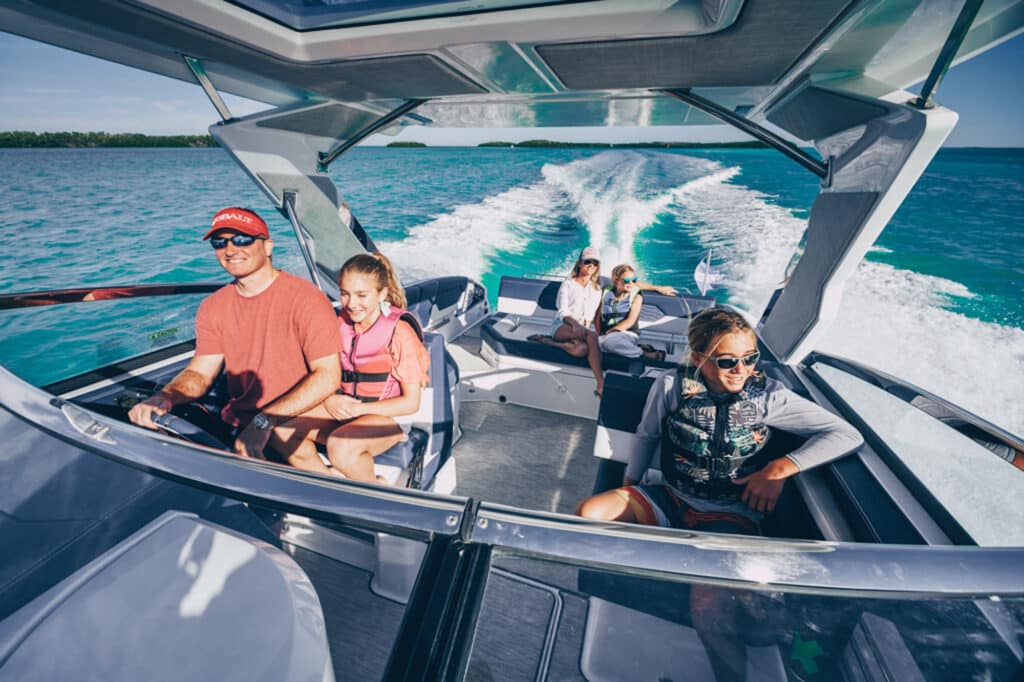 The Captains Helm and Dash
Cobalt updated their dash and captain's helm in a big way. For starters, they've now included (2) 10-inch Garmin touch-screens. The main focus was to bring you even easier access to your most important dash controls and gauges. Plus, these screens look absolutely brilliant when lit up at night.
To the left of the wheel is the A29's entertainment system, which includes Bluetooth, USB charging, and a stereo remote for your premium sound system.
There's also an optional wireless phone charging system for those really long days on the water.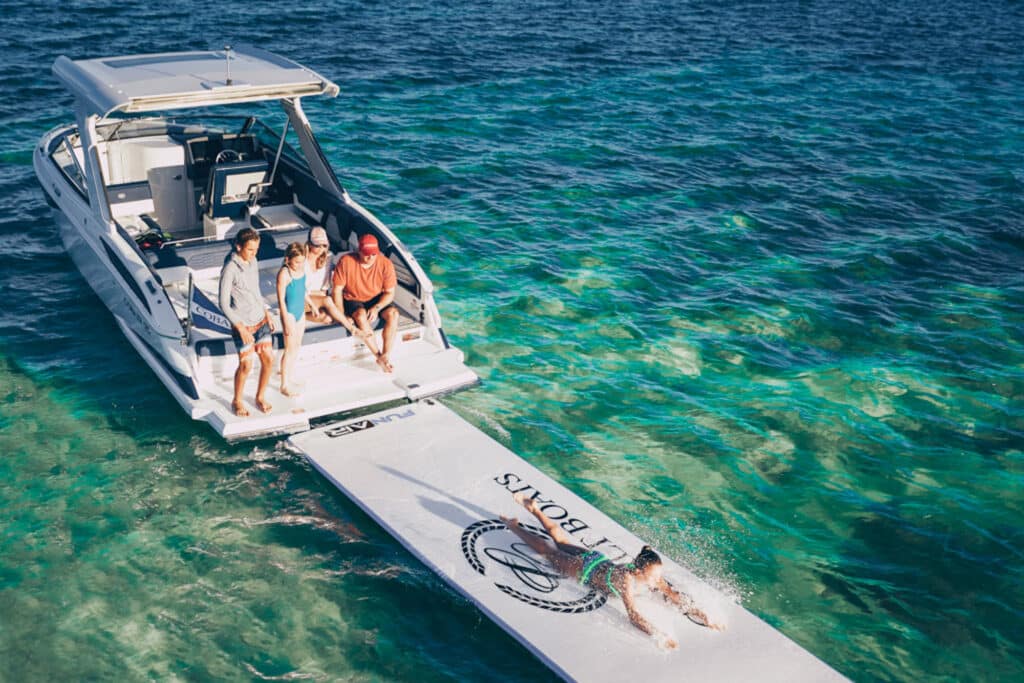 Splash and Stow Swim Pad
In 2019, Cobalt received an Innovation Award for their retractable Splash & Stow swim pad.
With a simple push of a button, you can inflate and deflate the mat which is all self stored in the rear of the A29.
This optional feature allows you to comfortably enjoy family time in the water, without the hassle of inflating and storing a large swim mat on your boat.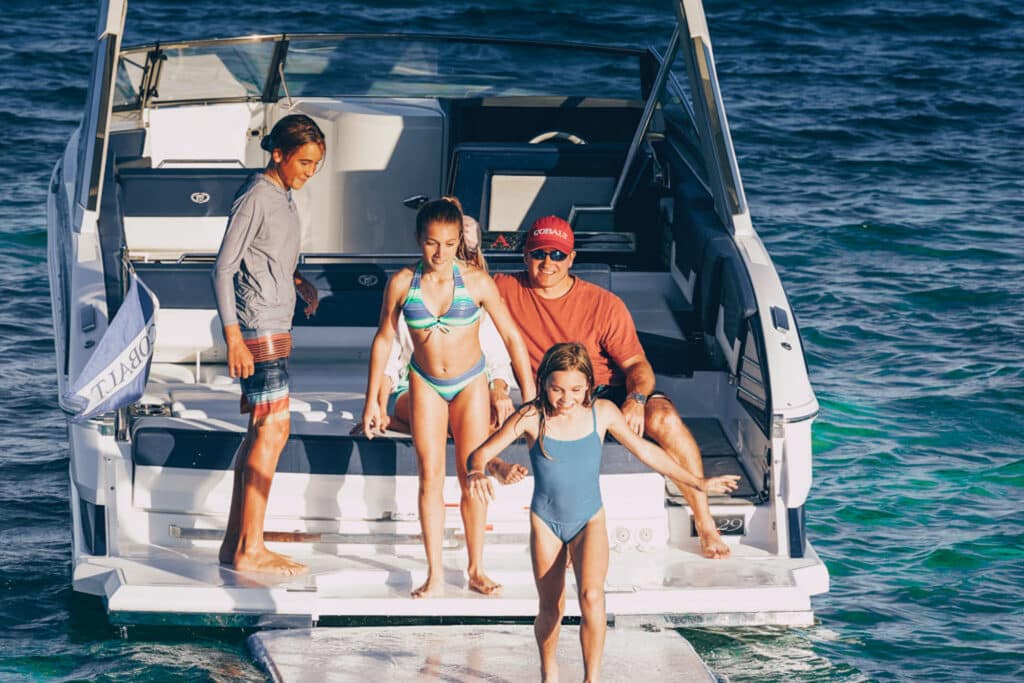 Interior Space
With an overall length of 29 feet and a 9-foot beam, Cobalt has really maximized your usable interior space on the A29.
As soon as you come aboard, you'll notice their use of "Free Space Reclamation" to provide you with plenty of room for lounging, seating, and storage.
This model even features a hybrid cabin with air conditioning and an optional head, which is perfect for your overnight trips or midday naps.
To top it all off, the A29 is "Yacht Certified," which allows you to bring as many guests onboard as you have the proper safety equipment for.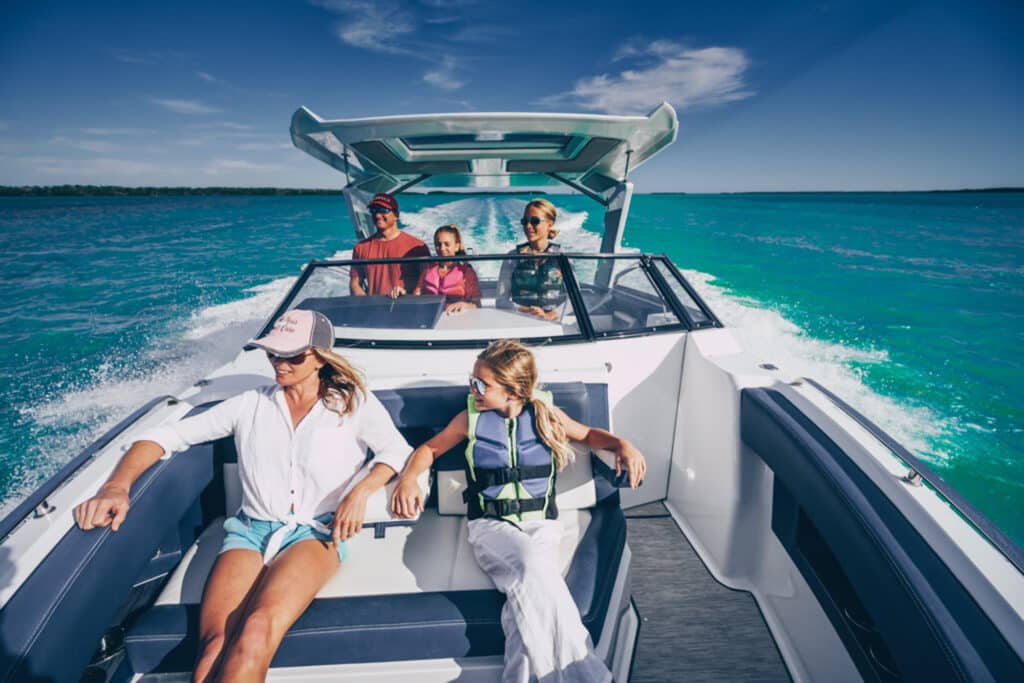 PortSide Walkthrough
One reason Cobalt opted for a port-side walkthrough is because it allows for a double-wide forward-facing seat. This makes for a more spacious and inviting bow area that your guests will thoroughly enjoy.
The other reason was to provide space for the larger than normal cabin and storage area.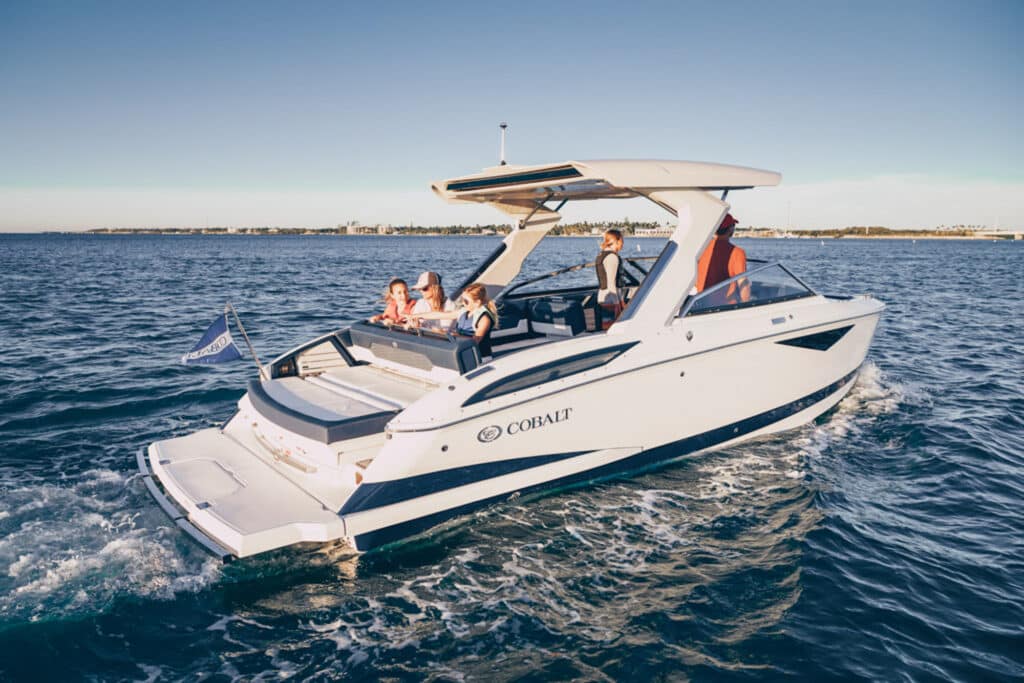 Hydraulic Swim Platform
The hydraulic swim platform makes it easier than ever for swimmers to hop in and out of the water.
With a simple push of a button, the entire platform can be raised or lowered 12 inches, so you never even need to leave the boat to enjoy the water.
You may also use the patented flip step to allow for maximum accessibility into the water.