Fliteboard carves like a snowboard in fresh powder, but with the freedom to ride anywhere, anytime, without wind or waves.
It's fast, quiet, and emission-free.
Almost anyone can learn, yet Fliteboard is engaging for even the most experienced watersports athletes.
🚩 Learn more about Fliteboard HERE.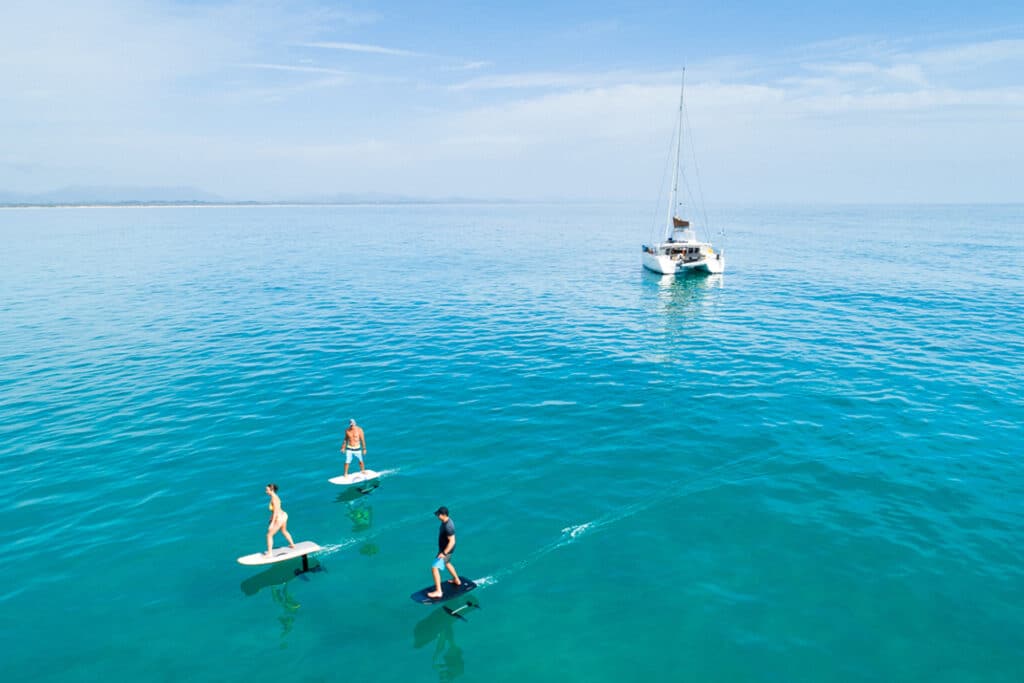 Design and Engineering
Every detail has been designed and refined for high performance, ease of use, and durability.
From the world's first 'unibody' powered eFoil, to Flitebox and Flite Controller (patents pending), to quality materials including Ballistic grade Carbon Innegra.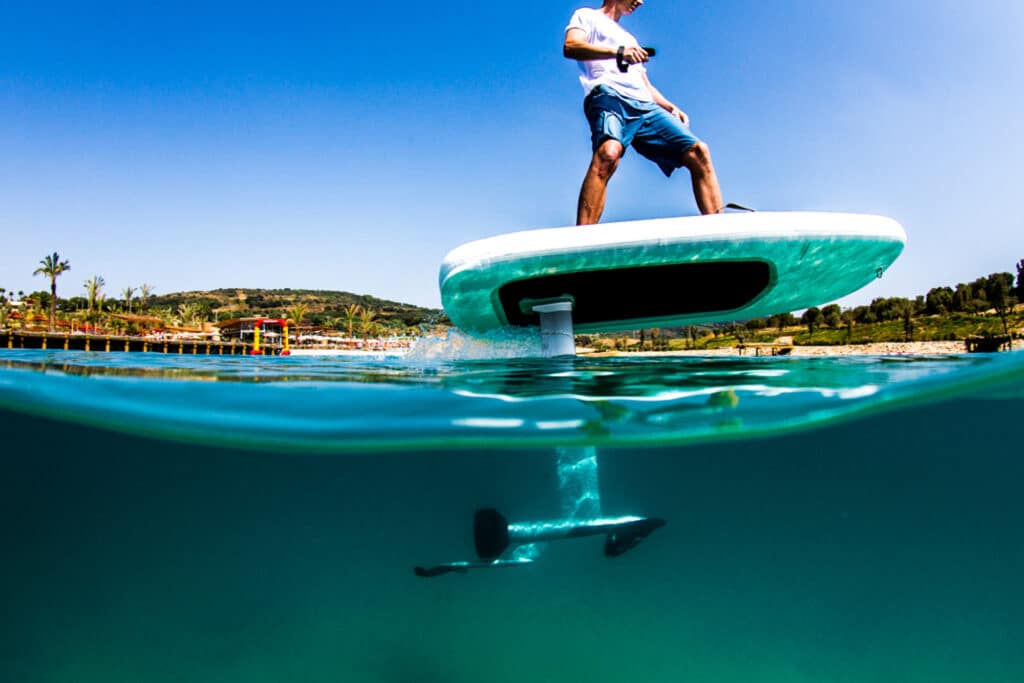 Powerful Propulsion
Fly effortlessly for up to 90 minutes per charge with Fliteboard's dynamic eFoil propulsion system.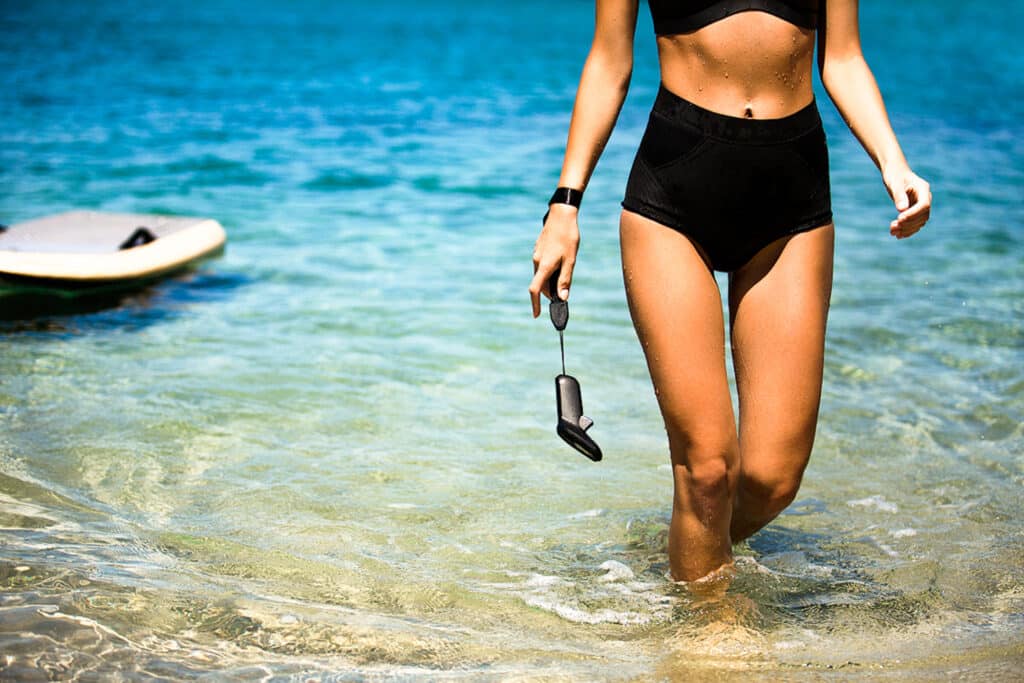 Flite Controller
The custom-designed, waterproof (IP67), handheld remote provides intuitive control. The high contrast display shows GPS speed, remaining battery power, time, and energy used per mile.
You can also access a range of different riding modes right from the palm of your hand.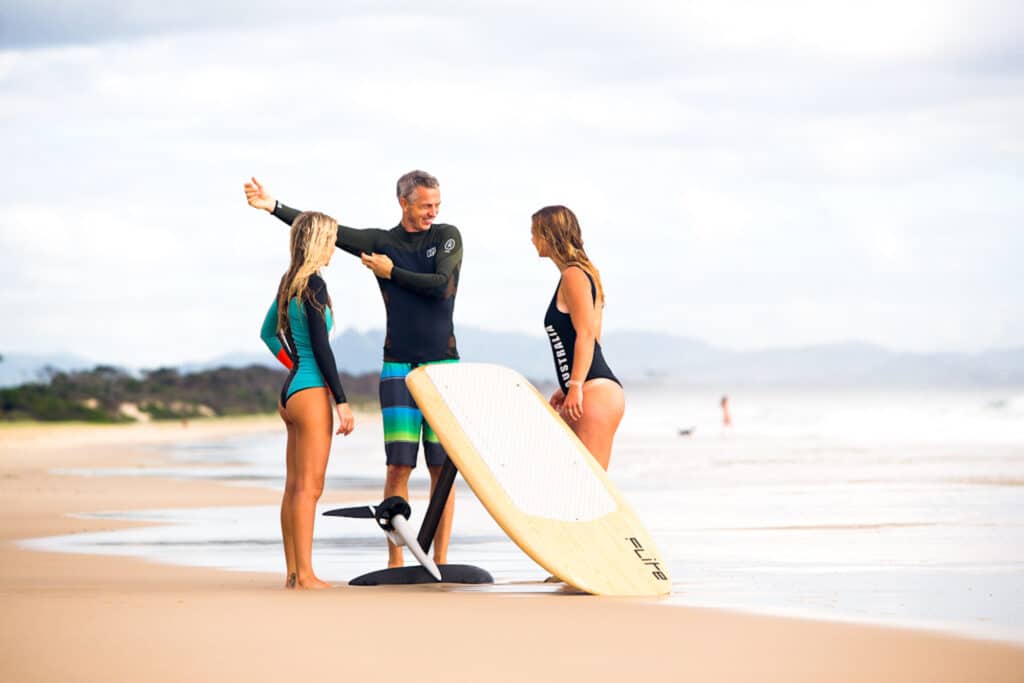 Purposeful Design
Every detail of Fliteboard has been refined for maximum performance, durability, beauty, and enjoyment.
Interchangeable components make Fliteboard easy to transport, set-up, and customize to suit your individual style.
🚩 Learn more about Fliteboard HERE.