How much does a pontoon cost?
Thinking about buying a pontoon? We don't blame you. Pontoons are great for families, have ample space, and are extremely versatile. But you might be wondering, how much does a new pontoon cost? The simple answer: the price varies greatly. New pontoons can go for anywhere from $12,000 to $350,000 or more. The price will differ by brand, number of features, pontoon size, engine horsepower, and build quality.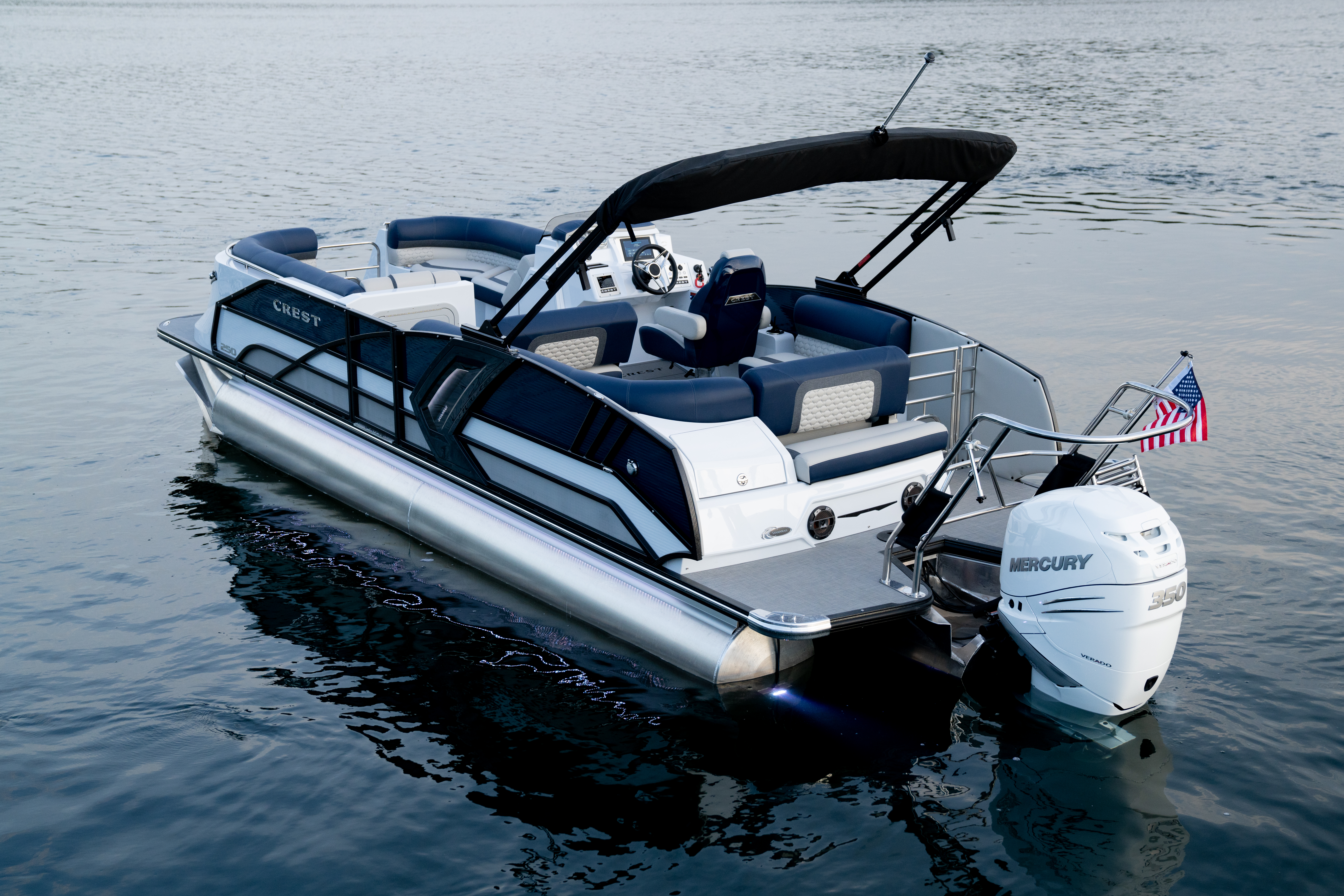 Action Water Sports, we carry Crest and Barletta pontoons. Both brands have an entry-level option starting under $50,000. Most of our customers falling into the $70,000 to $150,000 price point for a new pontoon.
Both Crest and Barletta are known for their high-quality craftsmanship and build. Simply put, there are some boats made to sell and some boats made to own. Boats made to sell cut corners by using cheaper materials and less quality control processes. Boats made to own, like Crest and Barletta, use premium products, processes, and tools. These pontoons will look good and feel great season after season.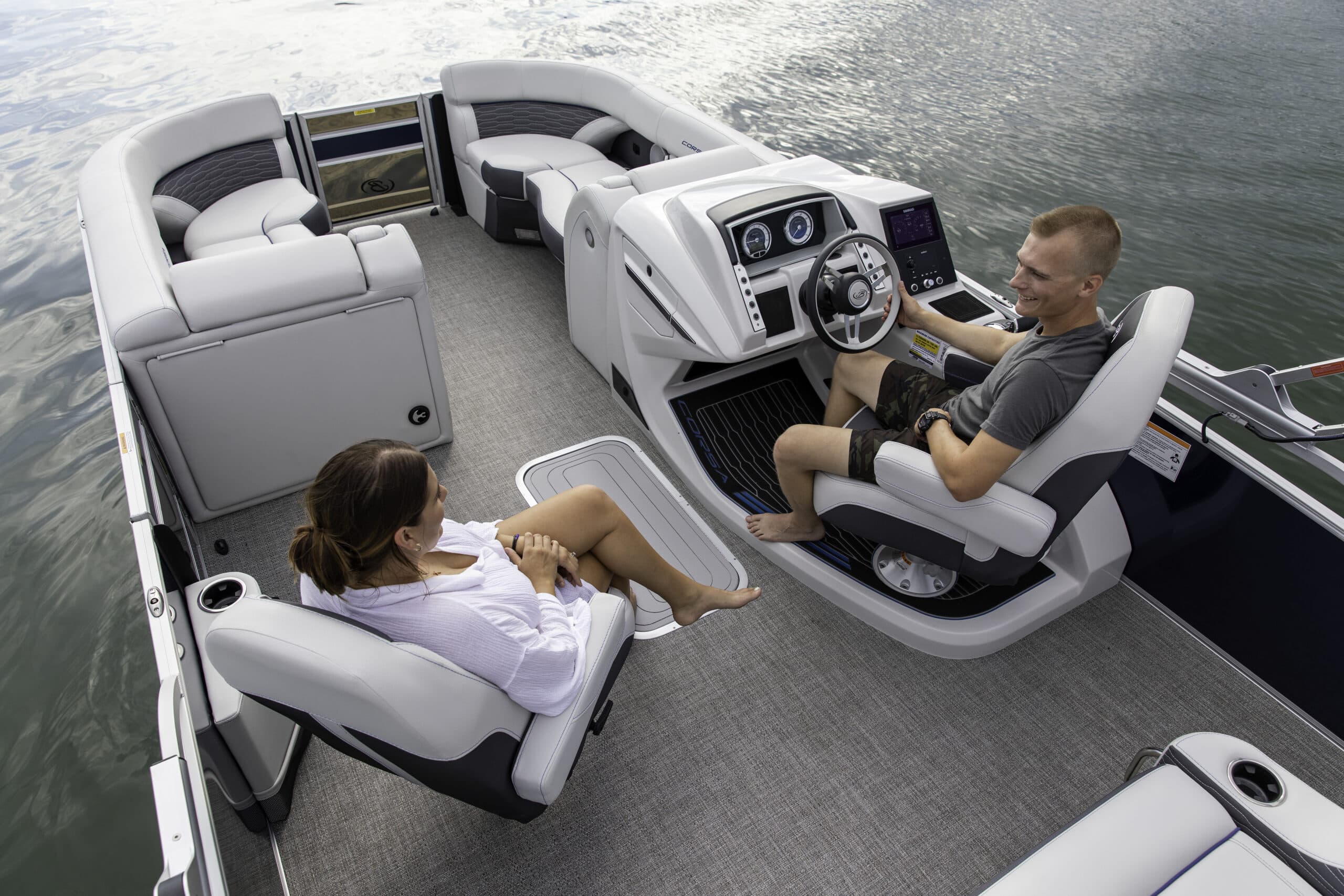 Features play a major factor
Engine size will impact the cost of your pontoon more than any other factor. With pontoon engines ranging from 50 to 450HP, it's important to remember that the more horsepower, the more expensive the engine will be (click here to understand how much HP you need). For our customers, the cost of the engine is about 20% to 25% of the total price of the pontoon. So if you're looking at a $100,000 pontoon, expect $20,000 to $25,000 of that total to be the engine alone.
Depending on what features and options you want to add to your pontoon, this can significantly affect the price. Some features come standard. Some are optional add-ons. Options that can affect the price include:
Exterior or interior lighting packages
Depth/fishfinder
Vinyl options
Audio packages
Powder-coated railing
Ski tow bar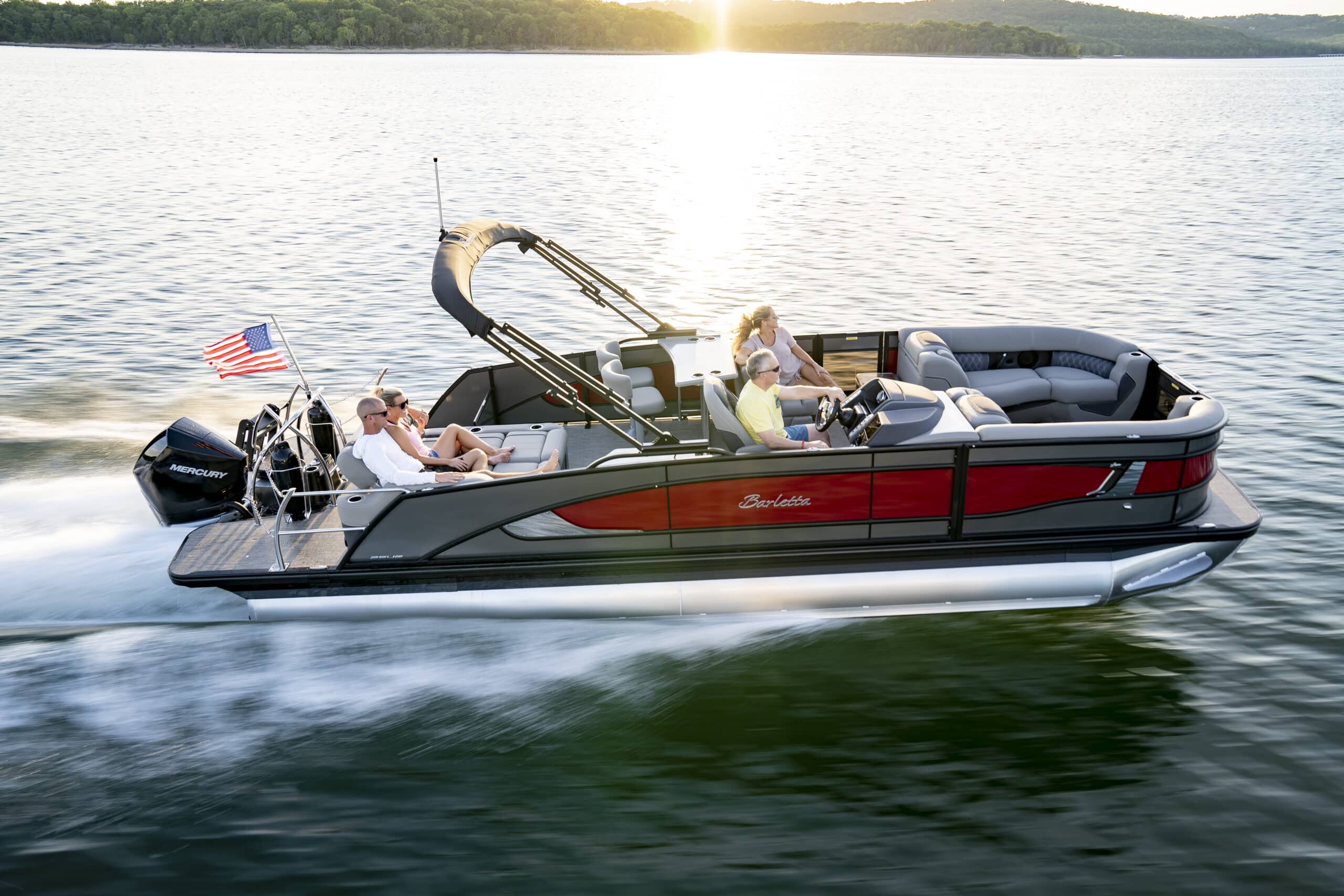 Size and sturdiness
Pontoon boats come in a variety of lengths; the most popular sizes are in the 20 to 25-foot range. So if you need ample storage, seating, and deck space and plan on boating on large bodies of water, you will need a larger pontoon. And the larger the pontoon, the more expensive it will be. But adding a couple of feet in length can go a long way.
For those looking for improved performance and towing capabilities, a tritoon provides an upgraded experience. A tritoon adds a third aluminum tube to the bottom of the hull. Tritoons give the entire boat more stability when moving and turning at faster speeds. Plus, boaters can pull tubers or water sports enthusiasts. Keep in mind, the extra aluminum tube will increase the pontoon's cost.
Cost to maintain
Similar to a car, pontoon boats require general maintenance and service. There's also the cost of insurance or registration fees. If you live in a colder climate, keep the cost of winterization in mind as well. Altogether, our customers typically pay about 1-5% of the boat's value per year in insurance, registration, storage, and annual maintenance.
A few items that can add to your overall cost when purchasing a pontoon boat include:
Boat trailer
General maintenance
Fuel cost
Storage
Water sports equipment
Safety equipment
Sales tax
Thanks for reading!
We hope you have a better understanding of the upfront cost of a pontoon and the cost of owning a pontoon. Be sure to visit your local Action Water Sports or contact us if you have any questions.
*Prices, product specifications, and all other information shown on this website are for information purposes only and are subject to change at any time without obligation.