Outboard Horsepower Explained
Outboard motors come in many sizes. Choosing the right one for your pontoon will depend on your boating lifestyle. 
Would you like a little horsepower or a lot? Are you into cruising, fishing, or water sports? If you're like us, your answer may be, "all of the above." 
Tubes
Our horsepower recommendations will hinge on the number of pontoons that you have. Do you have a bi-toon (two tubes) or a tri-toon (three tubes)? At Action Water Sports, we feature pontoons from Barletta and Crest. Both brands may be optioned as either a bi-toon or tri-toon. 
A bi-toon is the gold standard for pontoon boats. They offer a smooth and comfortable ride on most flat-water conditions. While you may see some equipped with 50 hp motors, we recommend that you equip your bi-toon with an outboard motor somewhere in the 115-200 hp range. 
If you'd like to share the water with lots of family and friends, opt for a tri-toon. This will allow you to comfortably increase your capacity. You'll also enjoy greater stability and performance in rougher water. While we have seen tri-toons rigged from 150-450 hp, we recommend that you option your tri-toon with an outboard motor in the 150-300 hp range.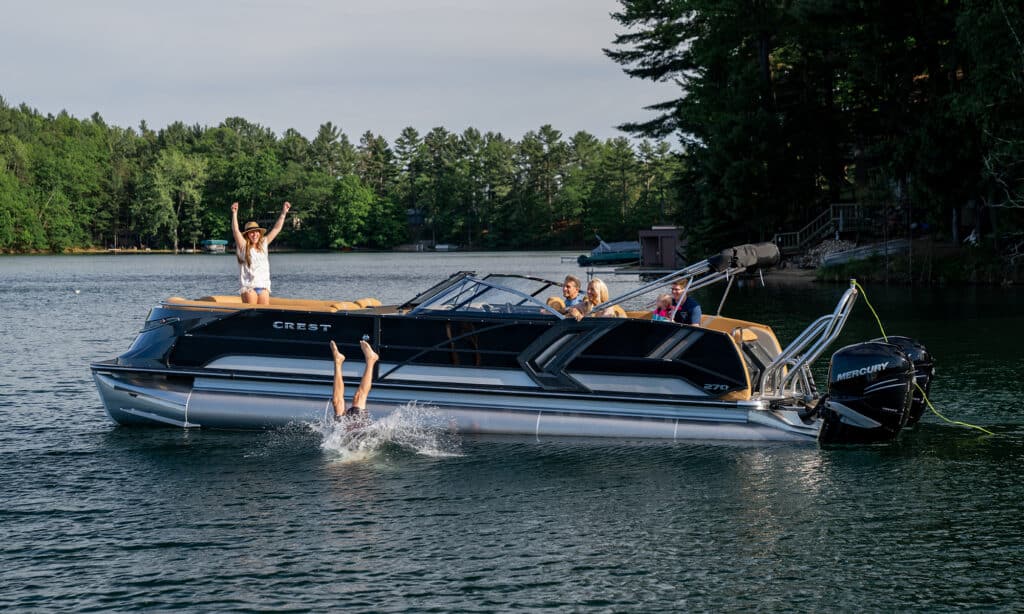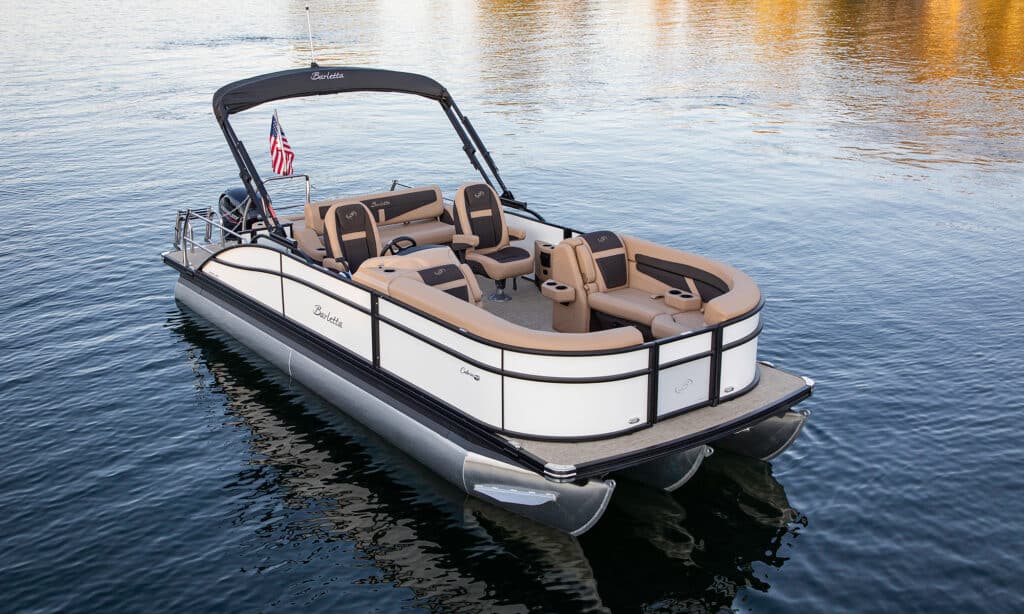 Lifestyle
The next question is, "how do you want to use your pontoon?" Are you looking for a quiet, evening cruiser? Would you like to enjoy water sports like tubing, waterskiing and wakeboarding? 
For those looking to enjoy water sports with their family, we recommend a horsepower of 115 and above. The more horsepower you have, the more riders you'll be able to pull behind your pontoon boat. 
For those who like water sports and day-boating, a 200 hp motor will keep you smiling all day. 
Budget
Price varies from entry-level horsepower to the upper end of what's considered sane. Make sure you plan accordingly. After all, who doesn't like more horsepower? It's just plain fun! 
Thank You!
We hope that you've found this article to be helpful as you pick a motor for your pontoon boat. And, as always, please reach out to your local Action Water Sports with any questions that you may have. We're always here to help! 
See you on the water!