Barletta burst onto the boating scene in 2018 and took the industry by storm, creating high quality pontoons with plenty of innovative features. Let's compare the popular Cabrio and Corsa Series and see how they are similar, and different. 
Barletta Cabrio
 Series
Introduced in 2019 was the Cabrio, formerly known as the C Class. Shortly after Barletta launched, they realized that as they grew, they needed to add a pontoon that could cover another segment of the market. Just because the Cabrio is Barletta's entry point into their line of boats doesn't mean the boats are built with any less care, and still come standard with features you'll love like Barletta's VIP technology creating a rattle free ride and a power bimini. 
The Cabrio is a great place to start if you are just getting into boating, because you get the build quality and floorplans you would expect from a luxury brand. The Cabrio Series starts at $379/mo* or $53,699 ready to hit the water. We typically see customers spending $65,000-$95,000 on a new Cabrio model, depending on what options you equip the boat with and the length you choose.  
View Barletta Cabrio Series Inventory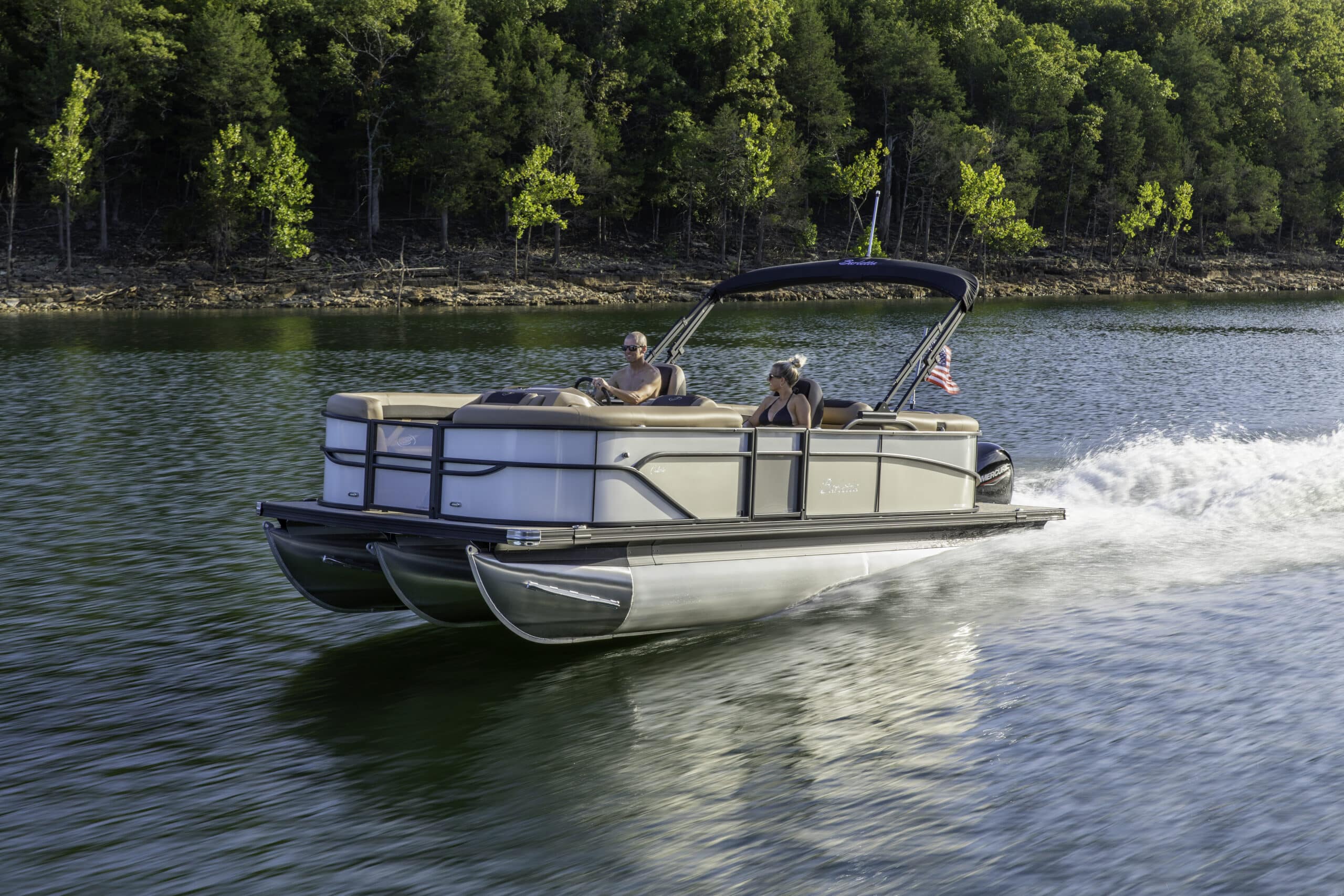 Sitting right between the Cabrio and Lusso models from Barletta, the Corsa Series was introduced in 2021 and offers a sportier look with a modern feel than the Cabrio while still remaining below price point of the highest end models. How does the Corsa differ from the Cabrio? From using aggressive exterior lines, the Corsa appears to resemble less of a standard pontoon, and instead will appeal to those who want a sporty and chic pontoon that handles extremely well and is sure to turn heads on the water.  
The Corsa is perfect for the boater who is familiar with pontoons and is looking to take advantage of an ultra-chic helm and bold color options available with the Corsa series. The Corsa Series starts at $520/mo or $73,299 ready to hit the water. We typically see customers spending $100,000 – $150,000 on a new Corsa model, depending on what options you equip the boat with. 
View Barletta Corsa Series Inventory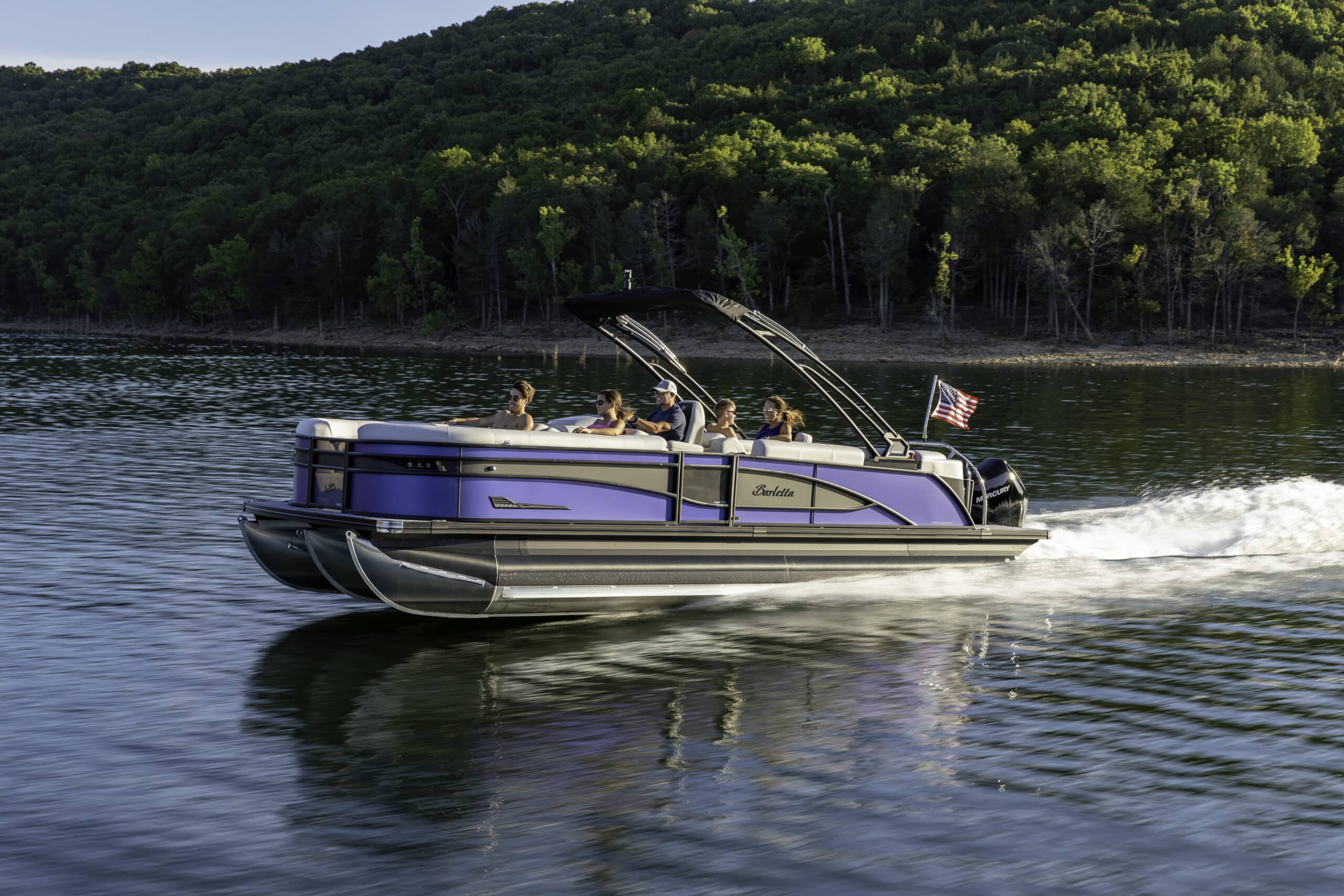 Key Features
 Barletta Cabrio
25" Pontoons

 

Flip up cleats

 

14 available floorplans 

 

.10-inch-thick aluminum nose cones
Barletta Corsa
26" pontoons

 

Pop up cleats

 

11 available floorplans

 

.125-inch-thick aluminum nose cones

 

Sport arch available

 

Sport stern available 

 

Standard extended aft deck

 
What does this all mean?
Simply put, the Cabrio series from Barletta is a model that will introduce you to what a luxury pontoon experience is like, while not overwhelming you with features or styling. The Corsa series takes the strengths of the Cabrio models and bumps them up a notch to be a more aggressive and sportier pontoon.
Thanks for reading!
Not sure which series from Barletta is right for you? Check out our complete series overview here. As always, contact your local Action Water Sports with any questions that you may have about any Barletta series. We're here to help!  
*Prices, product specifications, and all other information shown on this website are for informational purposes only and are subject to change at any time without obligation.