How to Go Wakesurfing for Under $100,000
Many people think that you have to spend a lot of money on a boat to go wakesurfing. Yes, there are many automated features and creature comforts available on more expensive models. However, we'd love to show you how to have fun for less with some basic modifications to a couple of older model boats. Here's how to go wakesurfing for under $100k.
Take a look as we make adjustments to a 1993 MasterCraft ProStar 205, and 2012 MasterCraft X15, and enjoy some really fun waves together. We'll also take you wakesurfing on a MasterCraft NXT20, which offers full automation with the Gen 2 Surf System, which was recently replaced by SurfStar (read about those changes here).
How to Wakesurf with a Boat Under $30,000
First up is the 93' ProStar 205, valued at around $15k. Now clearly, this boat was never intended for wakesurfing. This is a direct drive boat with a relatively low freeboard and not much room for any kind of ballast.
Ballast
We've brought two ballast bags from FatSac and a Supa Tsunami ballast pump, along with a wake shaper from Mission Boat Gear. All in, we're looking at about $850 in cost for these accessories.
Given that the motor is right in the middle of this ProStar, we've placed both ballast bags in the rear of the boat, just behind the motor. One is on the deck and the other is on the rear seat. We should note that ballast and shaping is more of an art than a science as all boats are different. What works well on one model won't necessarily produce the same results on another. Just keep that in mind.
After we filled and placed the ballast in the boat, we fired up and went for a quick drive to just to see what kind of a wave that would produce for us. It was not a massive wave by any means, but we didn't expect it to be. It was, however, a very fun and playful wave that just about anybody could ride.
Wake Shaper
Next, we placed the wake shaper on the opposite side of the boat from where the rider will be. For example, if you want to produce a clean wave on the right side of the boat, you'll place your shaper on the left side, and vice versa.
Ballast Bags
Ballast bags have been around for a while, but you may not be familiar with wake shapers. Most wake shapers are made of plastic and are fixed to the hull of your boat with two or more large suction cups. They are easy to put in place and won't harm your fiberglass. The job of the wake shaper is to clean up the shape of the wave that you've produced with the weight of the ballast bags.
Boat Speed
Now, the last piece of the puzzle is boat speed. Since this boat does not have cruise control, we'll get moving and slowly increase or decrease our speed to find the best wave shape. Usually, this will be somewhere around 10-12 mph. Once you find the sweet spot, be sure to make note of your speed and RPMs for future reference.
Now, as you can see in the video above, we're able to produce enough of a wave to go out and have a lot of fun with. Is this pro-level performance? No, but that's not the intention here. We just want to show you that it is possible to add some ballast and a wake shaper to an older boat and go have fun.
Bear in mind, that you may have ballast bags spread throughout your boat and you may find yourself limited on seating and storage.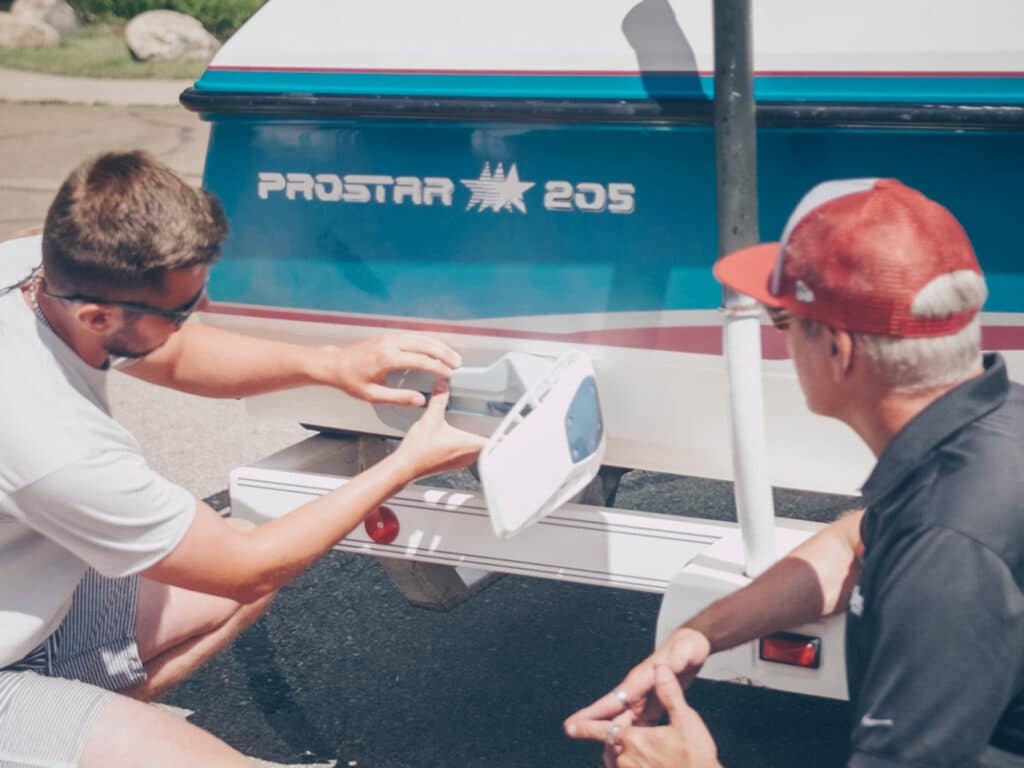 How to Wakesurf for $30,000 to $60,000
This next boat is a 2012 MasterCraft X15, valued at around $50k. As you may already know, this boat is intended for wakesurfing and features the MasterCraft Gen 1 Surf System. The factory settings alone will produce a decent wakesurfing wave, however, we're going to make it just a little better. We are going to add one ballast bag in the bow of the boat and attach the wake shaper to the rear of the boat.
Cruise Control
Since we do have cruise control on this model, it will be easier to maintain the perfect boat speed for the given surf wave. There's nothing wrong with throttling by hand, but cruise control takes the guesswork out of it for sure.
Again, you'll see in the video above that we were able to produce a very clean wave. This one, rightfully so, is much better than what we were able to get out of the ProStar. It's a decent mid-size wave by any standard, we had a lot of fun with it, and we think you could too.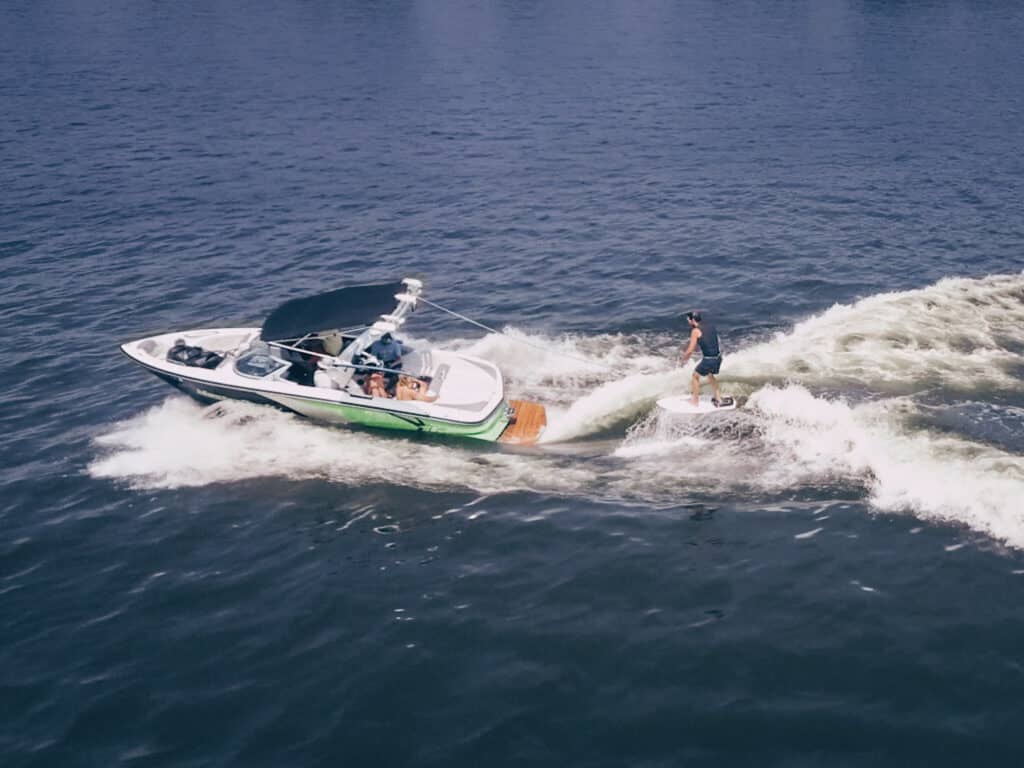 How to Wakesurf for $60,000 to $100,000
For the last boat, we used a 2020 MasterCraft NXT, which you can own used for around $80,000 – $90,000. The NXT Series was developed to give our customers MasterCraft quality but not overwhelm you with features and customization.
Right out of the box, this NXT20 features the fully automated MasterCraft Gen 2 Surf System and does not require any additional ballast or wake shaping devices. What took 20 minutes to prepare on the previous two boats, now only takes about 5. Once you click on the desired Surf Profile and click "activate", the NXT automatically fills the onboard ballast tanks and adjusts the proprietary wake shaping devices to the exact specification for the wave you've selected. You can typically find a used boat with equipped with the Gen 2 Surf System between $60,000 – $100,000.
While Gen 2 is doing all of the work, you can now be putting on your vest, attaching your surf rope, and grabbing your board!
Wakesurfing Wave Enhancement Accessories
To recap, here is the complete list of items we used to further enhance the wakesurfing wave on the MasterCraft ProStar 205 and MasterCraft X15.
$250 (2) FatSac Flyhigh V-Drive Ballast Bags
$205 (1) Supa Tsunami Ballast Pump
$328 (1) Mission Delta 2.0 Wake Shaper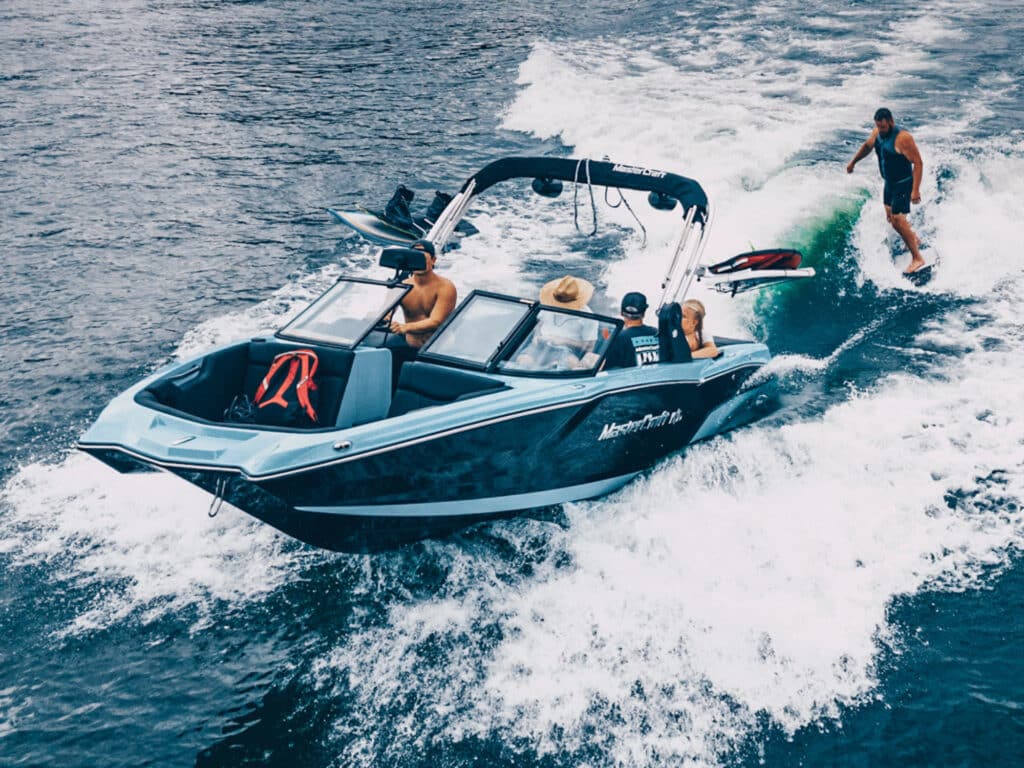 Let's go surf!
In conclusion, we want you to understand that you don't have to spend $100k to have a great wake surf boat.
We have plenty of good options for less that will have you and your family sharing time on the water for many years to come.
Stop by your local Action Water Sports today! We're always happy to help.
For more information about wake surfing, check out the links below: