MasterCraft is a brand that takes pride in the

customizability

of its surf wave, but why should surf wave customizability matter to you?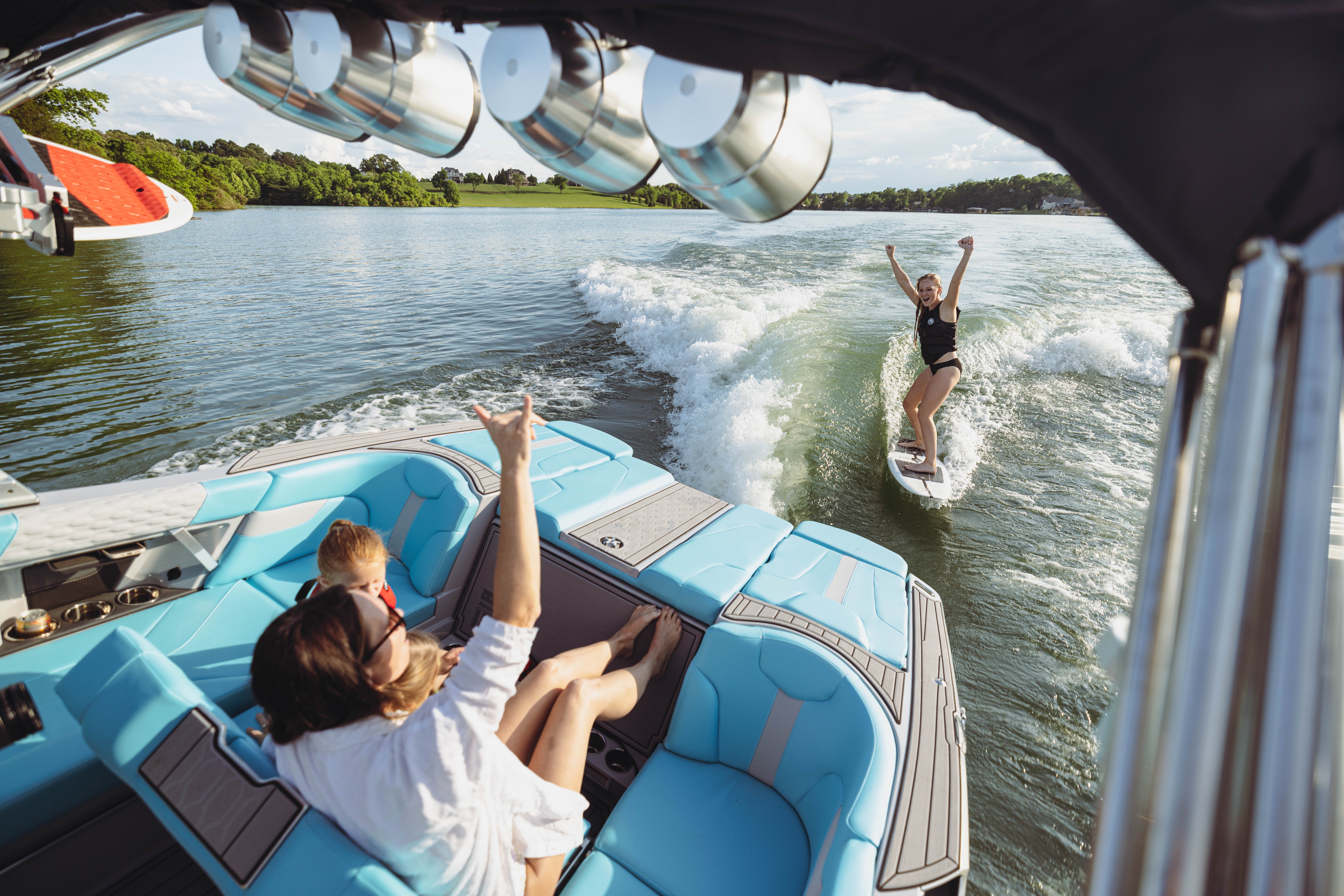 Reason #1: Beginner riders need a different wave
The first reason it matters is because beginners learning how to surf for the very first time or trying to progress to a more intermediate or advanced level need a different wave than a more experienced rider. Beginners should start out with a mellower more forgiving wake. This will allow the rider to fall back in the wave without being pushed out too far and also makes them comfortable enough to stay within the pocket of the wave. This pocket is where a rider stays withing the wave and doesn't fall back or push too far forward into the back of the boat. Most towboat manufacturers today create waves that are steep and have a ton of push, and while this is great for an experienced rider beginners may find this wave extremely intimidating.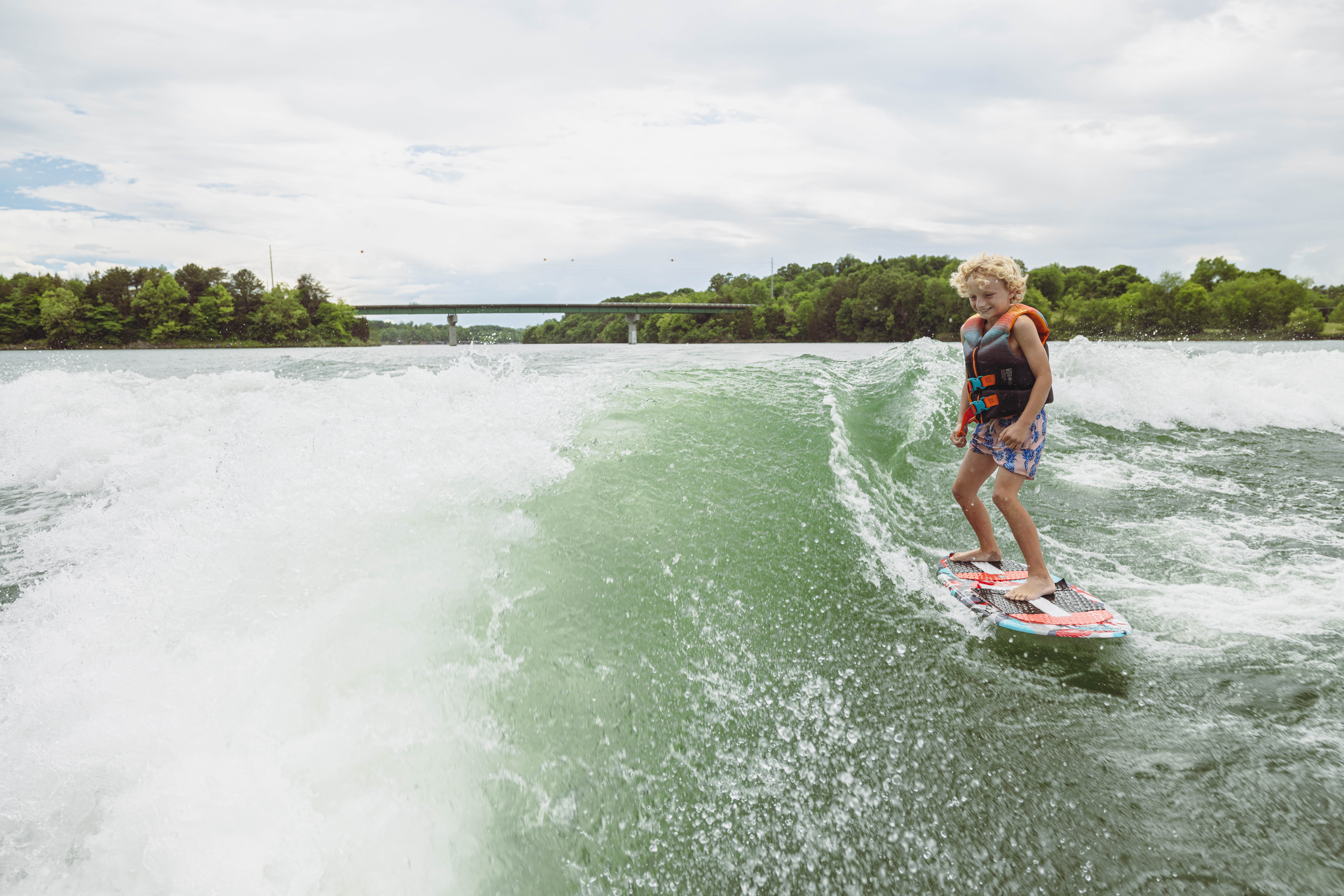 Reason #2: Multi-rider customization
Kids, teens, and adults all ride different types of waves based on weight and skill level. A grown adult man is going to require a steeper wave with more push as opposed to a young girl who is just learning how to surf for the first time. With surf wave customization, you can give both riders a great experience without being forced to make one of the riders sur on a wave they're not comfortable with. A great feature of MasterCraft's SurfStar system is that you can create custom waves for each person in the family and save these presets for later on. Easily switch to each person's preferred riding style with a press of a button.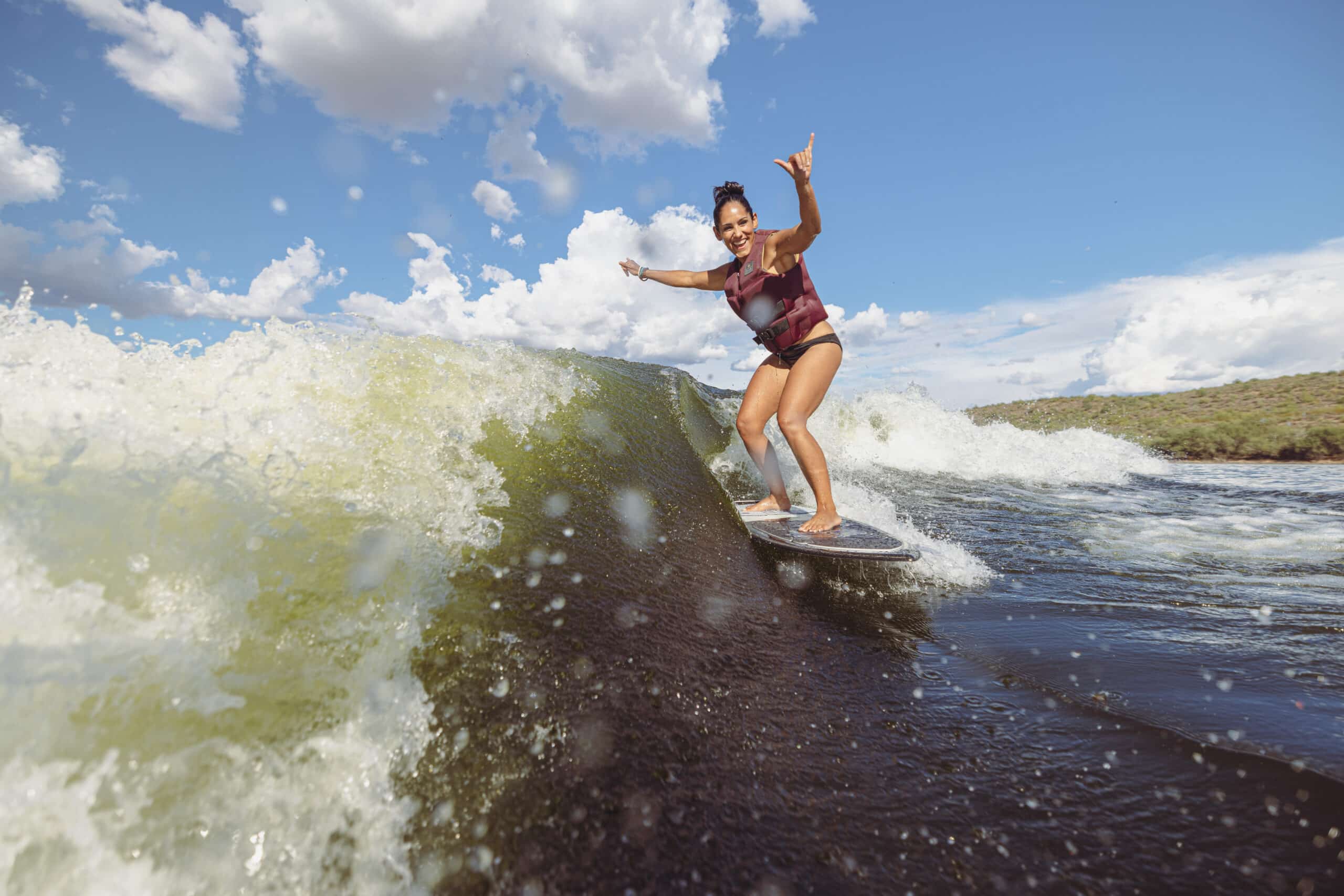 Reason #3: Wave shape
Our last reason why surf wave customizability matters is wave shape. MasterCraft's all create a J-shaped wave, and with this wave it's easier to recover when falling towards the back of the wave. By being able to customize your wave, you can extend the wave to create an even longer pocket so the rider can recover if they fall too far back. Other manufacturers don't have this J-shaped wave so when the rider falls too far back, they can no longer recover fall out of the wave. Having this customization option can really make the difference between a great riding experience or a very frustrating one. 
Hopefully this has helped you understand a bit more about why surf wave customizability matters. If you have more questions about surfing, surf systems, or boating in general, please visit your local Action Water Sports for more information!