It's been years since the debut of the MasterCraft NXT. Needless to say, countless memories have been made behind each and every NXT model. But just because you've got a good thing going doesn't mean it can't get even better. At least that's MasterCraft's approach. Each year MasterCraft makes new and improved upgrades to every series, including the NXT. Simply put, the NXT Series from MasterCraft is one of the best affordable luxury surf/wake boats on the market today.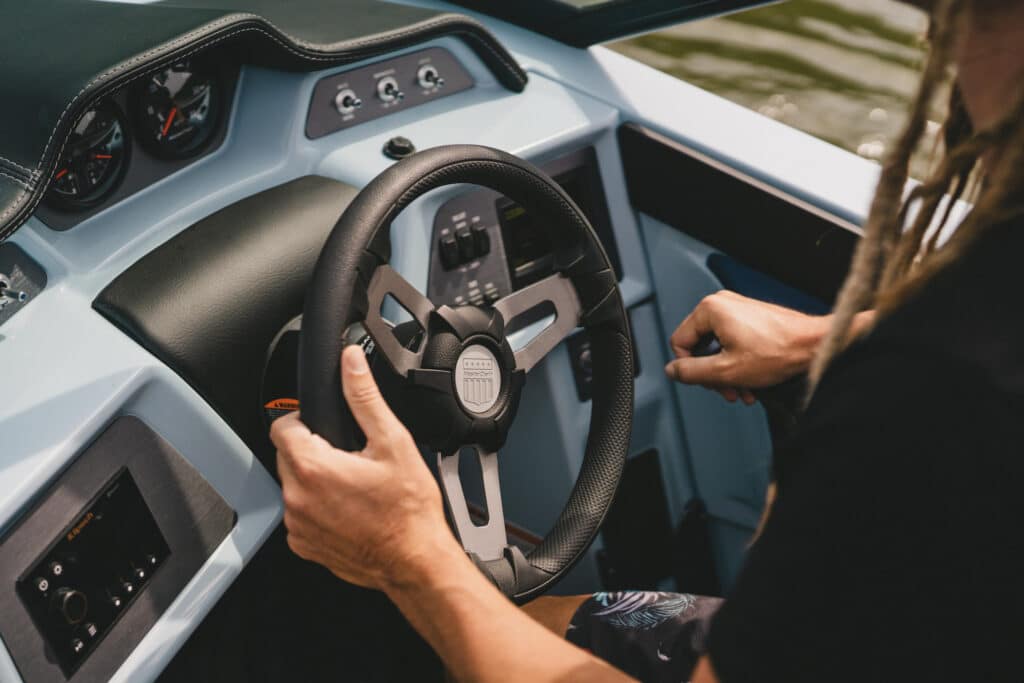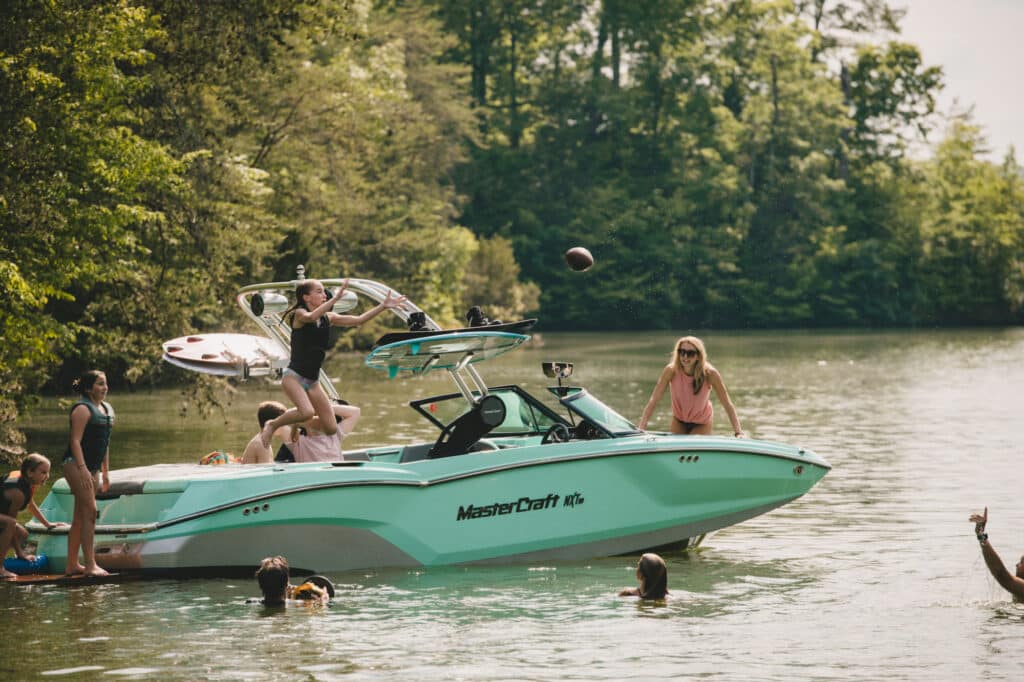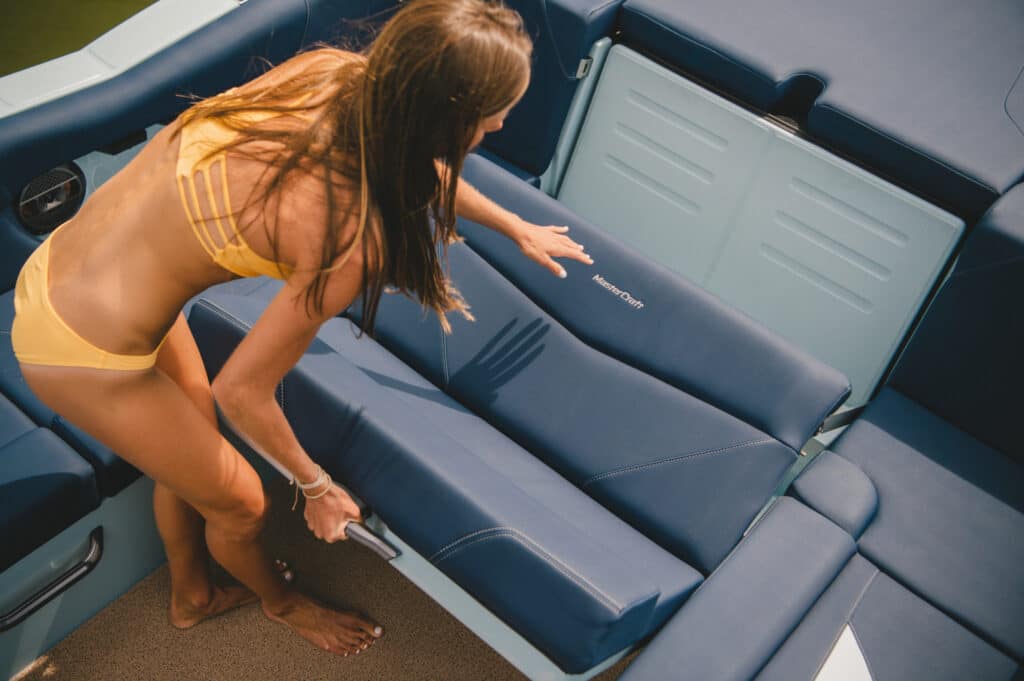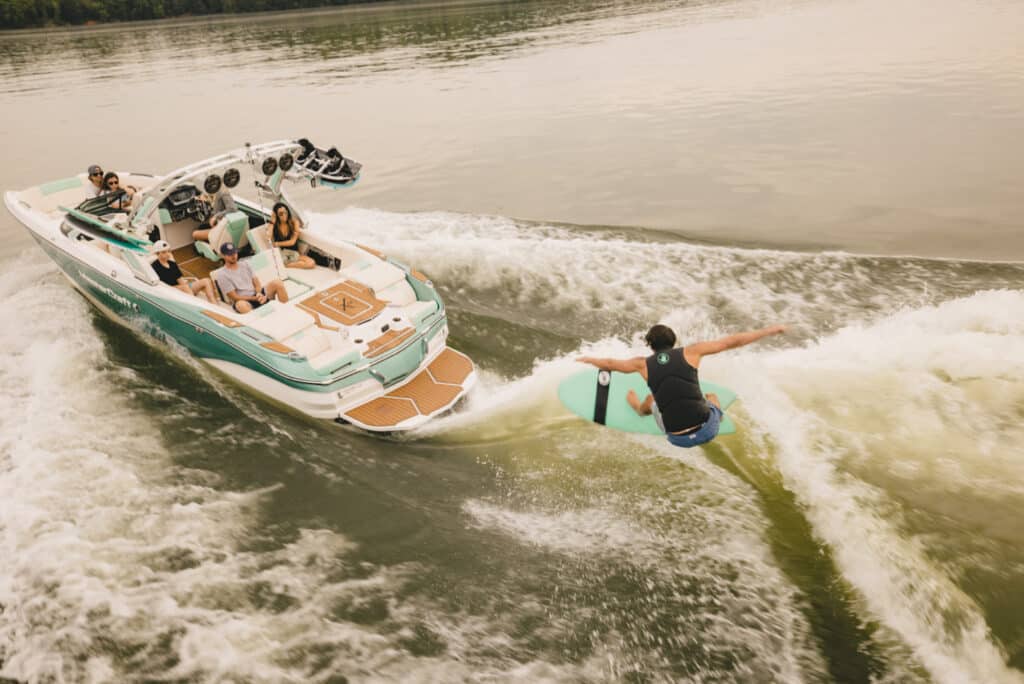 In recent years, here's how the NXT got even better:
First impressions
The NXT is available in five lengths—20, 21, 22, 23, and 24 feet—hence the model names NXT20, NXT21, NXT22, NXT23, and NXT24. Each model has muscular body lines to give the NXT a much more aggressive look than in years past. The three shorter lengths, the NXT20, NXT21, and NXT22, are garage-friendly, compact beasts on the water, and recently, the NXT22 and NXT24 have the option to include a flip down swim step to make getting in and out of the water even easier.
Goodbye bungees
Introduced in 2022 model year, the NXT Series said goodbye to bungees and hello to the new Z6 tower with standard essential clamping board racks. The standard Z6 tower on the NXT is anything but basic; it features solid billet lower legs, a hidden shock, and a unique full tubular upper section. Plus, the new tower now comes standard with black or silver cosmetic options. You can learn more about MasterCraft's towers here.
Telematics
Brand new for the 2023 model year, all NXT Series models are equipped with Telematics. Telematics connects you to your using the MasterCraft Connect app, allowing you to see important information like your boat's health, critical data, and keep your local dealer up to speed with any of your service needs.  
Stunning interior
The interior of the NXT is all about sleek lines and simple interfaces. At the helm, the NXT features a standard 4.3" LCD screen, style-forward gauges, and intuitive analog switches framed in anodized black aluminum accents. The captain's seat comfortably hugs your body and bolsters you above the wheel.   
Pure MasterCraft craftsmanship is apparent in the NXT's simple furniture styling. Each MasterCraft NXT interior features triple-density foam and premium upholstery. Add innovations like the convertible rear bench and CoolFeel vinyl, and the NXT has everything you need to ride comfortably.  
Surfing made easy
While prior NXTs were equipped with the NXT Surf System, their manual operation left some enthusiasts wanting more. Introduced in 2022 all NXTs are now equipped with the award-winning SurfStar System (read about SurfStar here), offering more automation and accuracy than ever before. These renowned MasterCraft waves add up to 3,300 pounds of built-in ballast for an NXT, offering the most customizable waves on the market (see why that matters here).  
Like the XT and X Series, the new NXT Series will come standard with preloaded profiles making it even easier to set up your boat for surfing, wakeboarding, and skiing. 
Power and performance
More power comes standard: a 380 horsepower 6.0L Ilmor engine to be exact. That's 60 more horses than older generation NXT model. So don't be scared to fill it up with all your friends and family because the NXT Series has more than enough power to churn out the fun. 
Welcome to the good life
The MasterCraft NXT family fits a variety of needs and produces perfect waves for you, your family, and your friends. The NXT series is the simple answer to a good time. The NXT series starts at $109,900. or $789/mo *.  
*Prices, product specifications, and all other information shown on this website are for information purposes only and are subject to change at any time without obligation.
View NXT Series Inventory