Thank you to the Burdette family for your warm hospitality and for allowing us to come aboard for an afternoon on the water with you.
Spending time with you after your boat purchase not only allows us to reflect on how we do things for our current customers, but it also allows us to show future customers what they could be enjoying as well.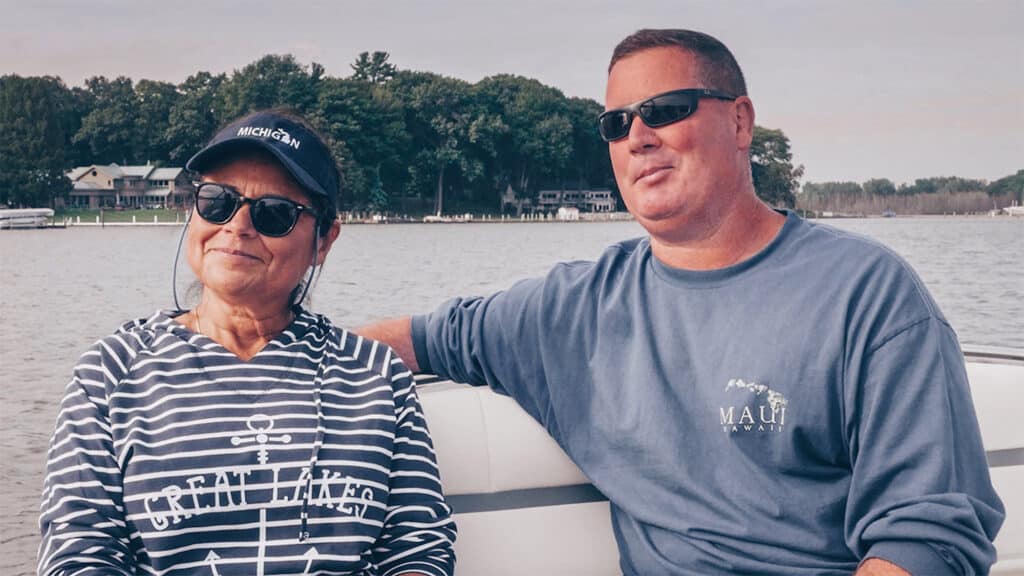 "We're at that time in our life when we're never going to use it any more than right now."
Cole and Dianne Burdette, of Holland, Michigan, have been enjoying the retired life on the waterfront. They recently purchased a new Cobalt R5 and have been enjoying numerous days on the water with their family this past summer.
Cole was impressed by the sleek lines of the R5 and the robust power output afforded by the Volvo Penta drive unit. There's something uniquely fun about watching a grown man hammer-down the throttle on his new boat and instantly channel that inner child that's been longing to do that very thing since he was in the 3rd grade.
Dianne appreciates how easy it has been for her to drive and navigate this boat. The controls are ergonomically placed in a way that allows her, as a new driver, to relax and get comfortable at the helm. She also mentioned that she likes how the Automatic Trim Assist engages and automatically adjusts to suit conditions.
Fortunate to have their children living in the area, the Burdette's are never running short of people to go for a cruise with them. This day was no different, and everyone jumped at the chance to get another day on the water together as a family.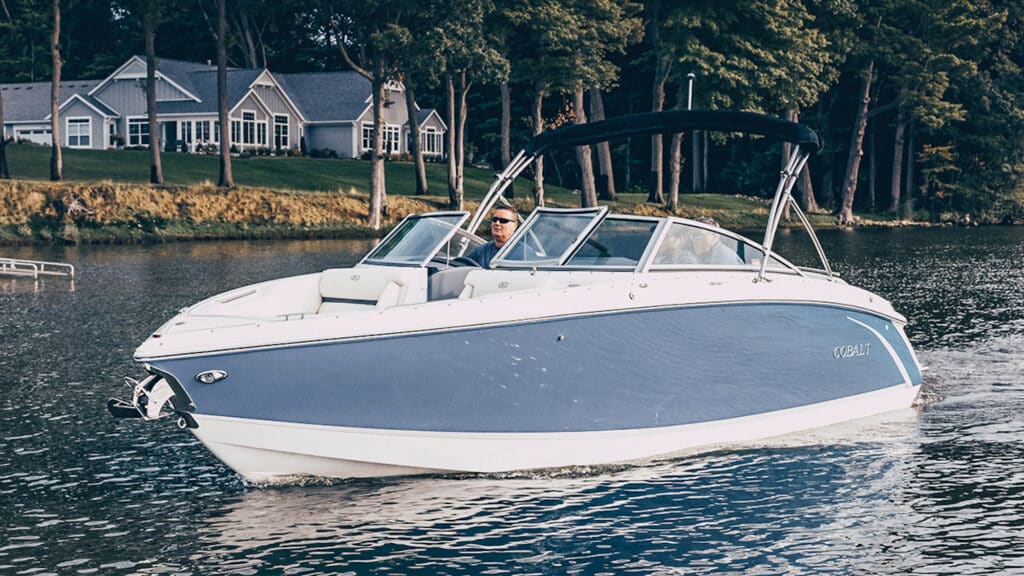 We want to thank the Burdette family once again for allowing us to join them on the water in their new Cobalt R5. You two have built something very special together and we wish you many more years of sharing time on the water together with your family!