Purchasing a used boat is a great way for you to introduce your family to the boating lifestyle. Used boats are an affordable option for a lot of first-time boaters, but that does not mean that they are all serviced and maintained the same.
When searching for a used boat there are some questions that you need to ask in order to save yourself from expensive headaches later.
Here are five questions to ask your dealer when purchasing a used boat.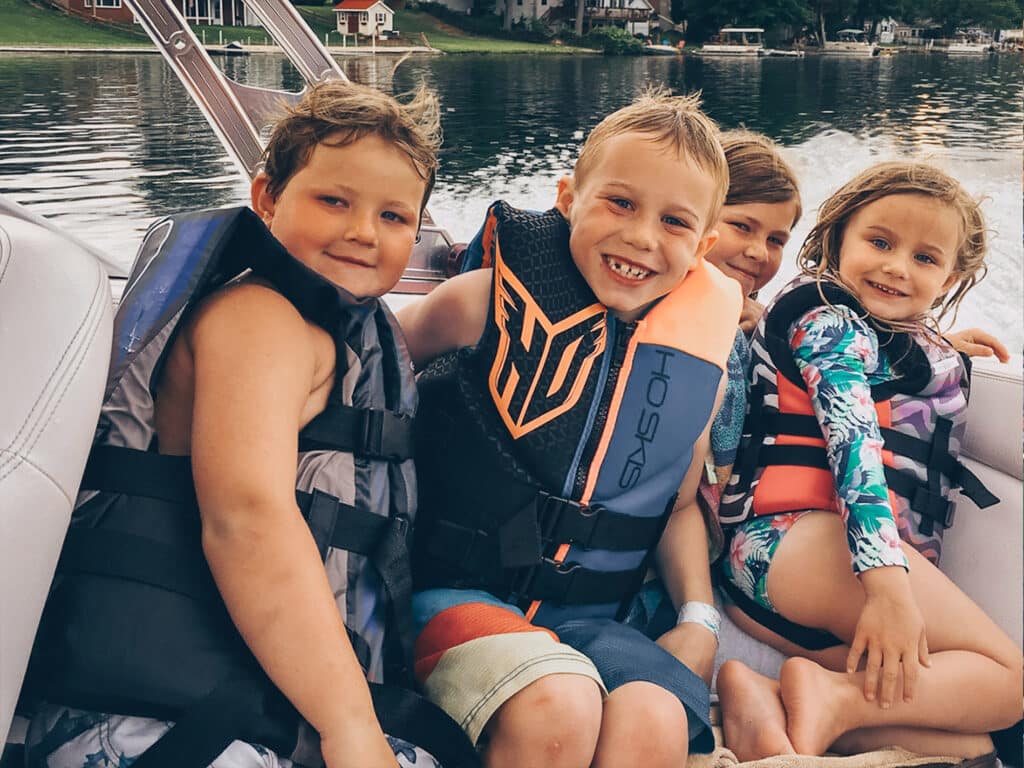 How Are You Going to Use Your Boat?
Used boats come in all different models and sizes. Are you looking to hit the big water or cruise on your local lake or river? Is your family into watersports or simply looking to get outside and enjoy the summer sun? This is an important question to ask your dealer because all boats are not built for the same activities on the water.
For those living on small inland lakes that have younger kids, a boat with an inboard engine, more catered towards watersports, might be a great option. You may also want to consider the versatility of a pontoon boat.
While those looking to entertain on bigger bodies of water might look for a larger boat with a sterndrive. Boats come in different sizes and builds for different activities and bodies of water. That's why it's important to inform your dealer how you plan on enjoying your time on the water.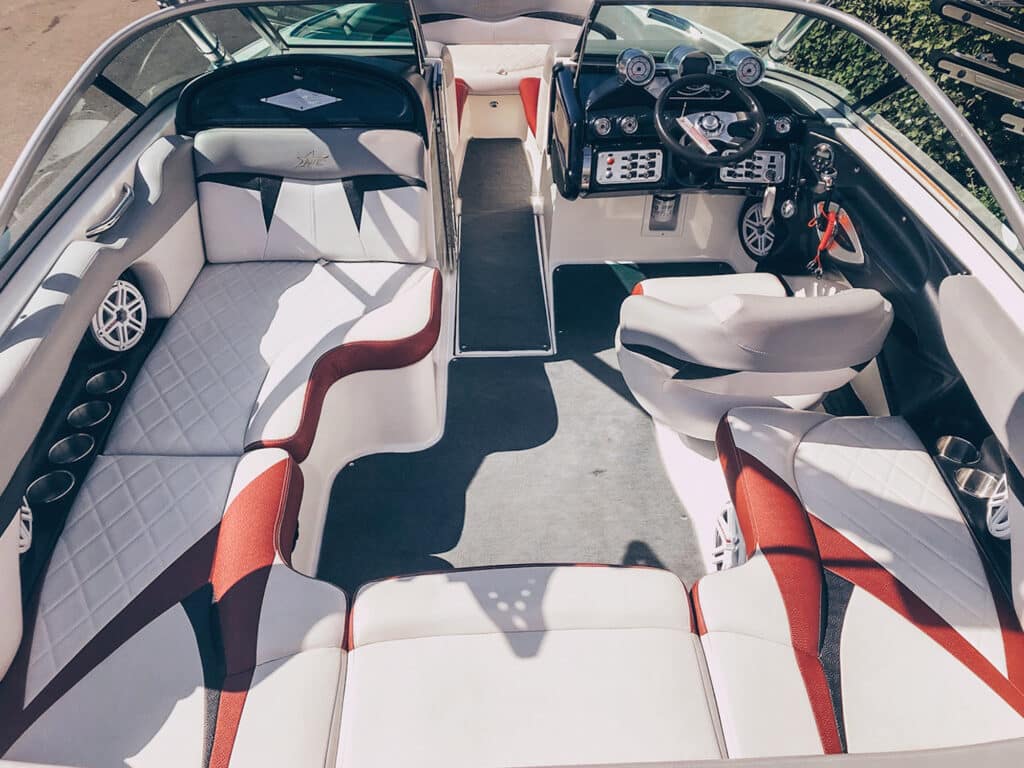 What Is the Boat's Condition?
A used boat's condition is defined in two different ways, mechanical and cosmetic. The mechanical condition relates to how everything that makes the boat operate was taken care of by the previous owner. Was the oil changed every 50 hours? Was the boat stored properly and winterized? Did they have a tune-up before 300 hours?
All these questions fall under the mechanical category when analyzing a boat's condition. At Action Water Sports we practice preventative maintenance in order to ensure all of the used boats that come through our doors operate to their highest level. Preventative maintenance makes sure that little problems don't lead to bigger problems by taking care of them on a regular basis.
Cosmetic condition is how the boat's exterior and interior were taken care of by the previous owner. Is the vinyl interior faded or ripped? Was the boat washed down or detailed on a regular basis? Is there damage to the fiberglass hull or is it simply a scratch in the gel coat?
Questions like these factor into the cosmetic condition of a used boat. At Action Water Sports we have a dedicated detail team to keep your boat's interior and exterior looking brand new. By focusing on both the Mechanical and Cosmetic condition of a used boat you'll have a better idea of the boat's overall value.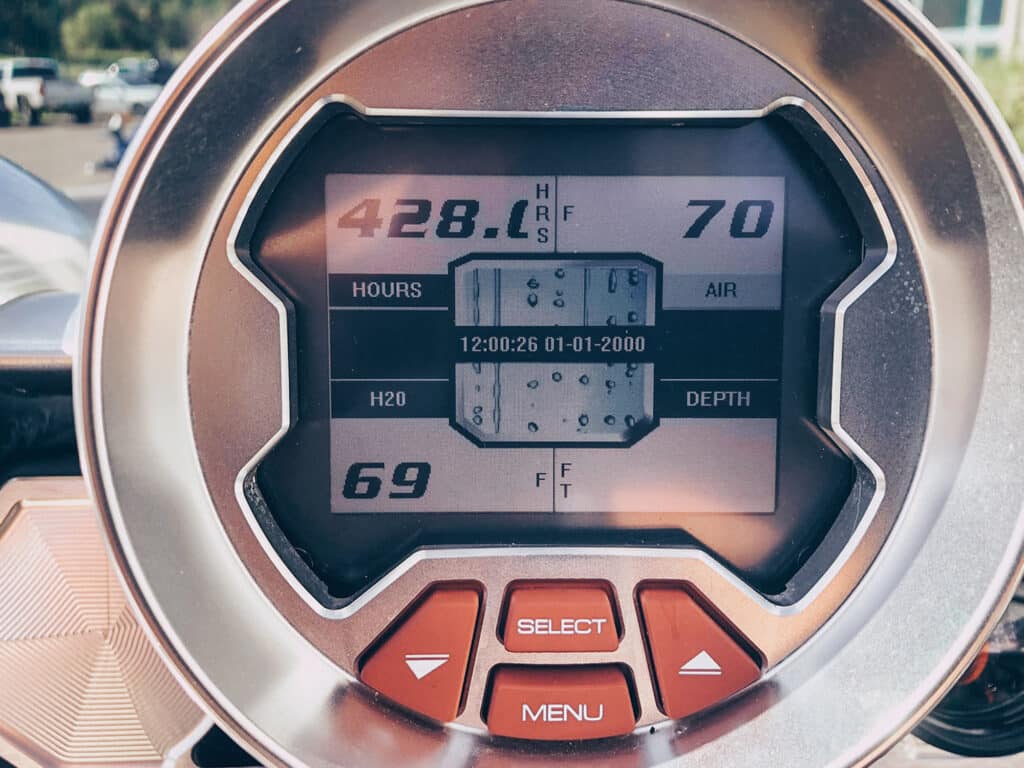 What Is the Engine's Run History?
The majority of first-time boat owners tend to compare hours on a boat to miles on a car. While this may be a simple comparison, it's not entirely accurate. Boat engines tend to run at higher RPMs than car engines do. It is always beneficial if possible to obtain a computer readout of the engine's run history.
An engine with high hours at a mostly idle speed has less wear and tear than an engine with slightly fewer hours at cruising speed. If you cannot obtain a computer readout due to the boat being an older model year, a compression test performed during the service inspection will also show your engine's run history. This is a more accurate way to determine an engine's condition than simply looking at how many hours are on the boat.
There are other factors that go into this such as storage, regular maintenance, etc. but this is a good place to start when figuring out how much wear and tear a used boat has been through.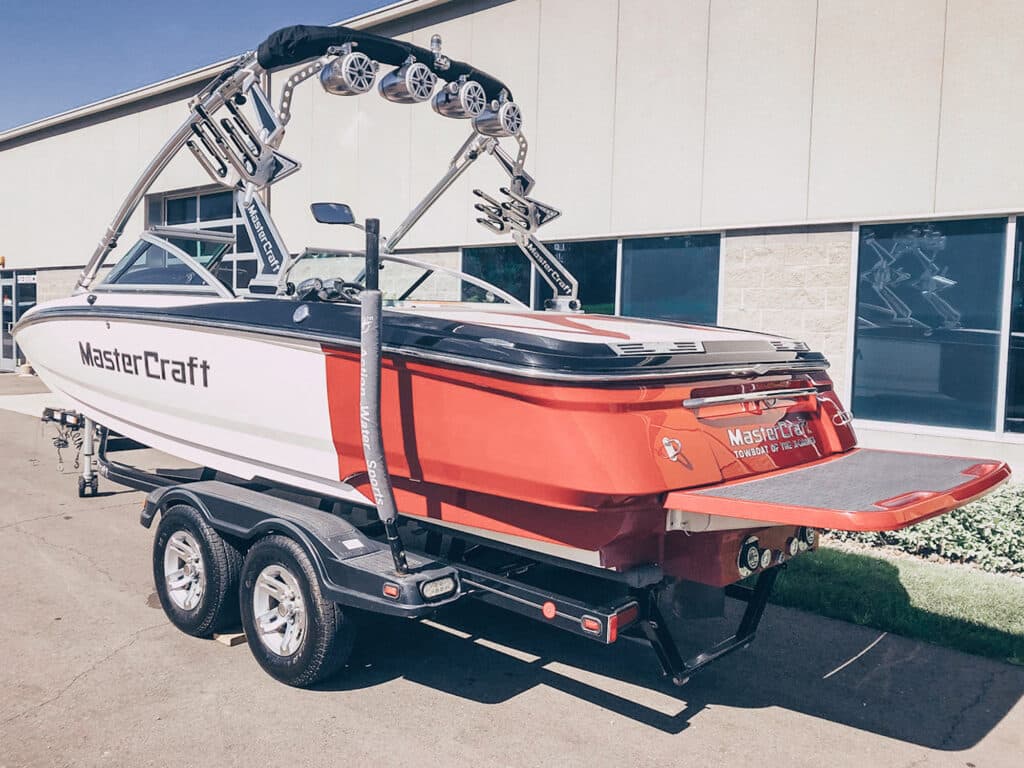 Does Your Local Dealership Provide a Service Inspection?
Arguably one of the most important parts of purchasing a used boat is the inspection process. While all used boats will have some wear and tear, that does not mean they've all been serviced and had proper maintenance.
Putting your used boat through a detailed inspection is essential for saving you money and headaches down the road. At Action Water Sports, we take pride in inspecting all used boats that come through our facility. Our inspection process includes a thorough examination of a boat's exterior, interior, drive train, and instrumentation.
We also inspect the boat trailer and do a compression test on the engine to make sure everything is functioning properly. All of our locations provide an on water lake test of any used boat to ensure that everything is in order upon pick up. This water lake test is important because some problems only arise on the water and not in the technician's service bay.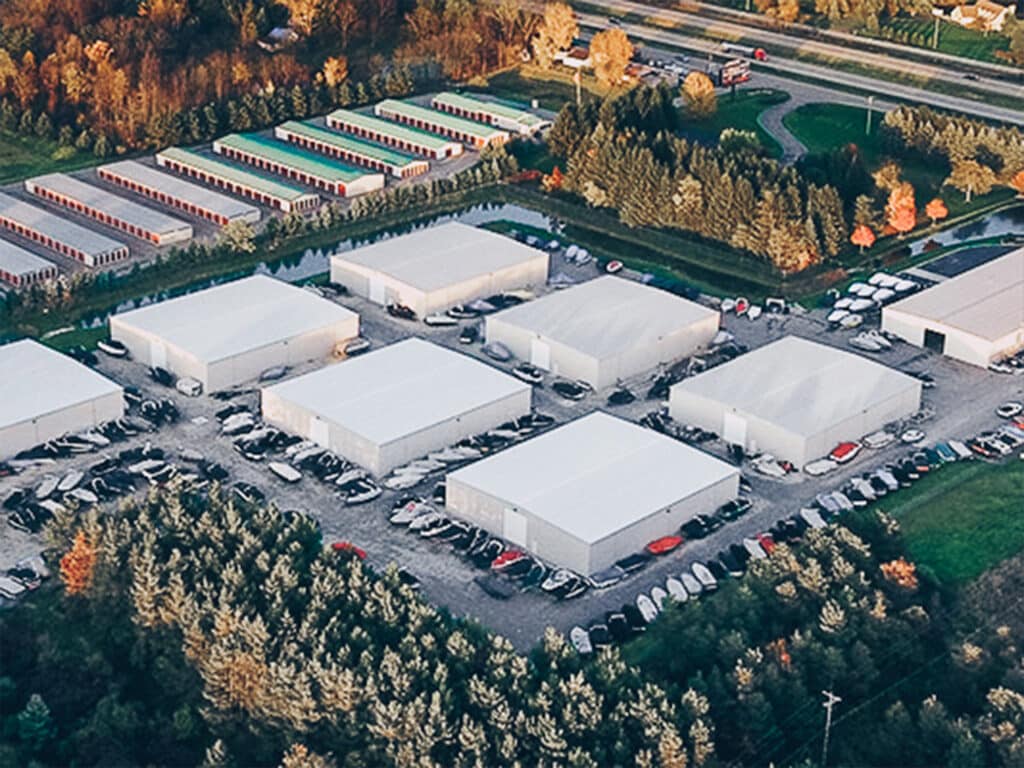 What Are My Storage Options?
For our Michigan customers, it's important to know how you're going to store your boat during the off-season. When looking at used boats, it can be easy to spot which ones were stored in a proper location and which weren't. The vast majority of issues that arrive in Spring come from improper storage or lack of winterization.
Ideally, boats should be stored in a climate-controlled indoor space, however, there are other options in regards to storage and winterizing your boat. Many of our customers store their boats in a home garage and have our service team winterize their engine.
Another option is having your used boat shrink-wrapped. There are some risks with shrink wrapping your boat such as wrap punctures and moisture build-up within the boat. A way to avoid this is to have a damp-rid bag placed in your boat before having it wrapped to absorb any moisture buildup.
For those in warmer climates such as our Florida customers, we recommend that when your boat is not in use it is placed underneath a shaded area. Long exposures of intense sunlight can fade interior vinyl and cause oxidation (paint fading) with your boat's gel coat.
An incentive to store your boat properly is that it helps retain value for resale or trade-in later on. Make sure to factor this in when deciding how you're going to store your boat.
We highly recommend that you talk to your dealer's service advisor for more details on which storage option is best for you.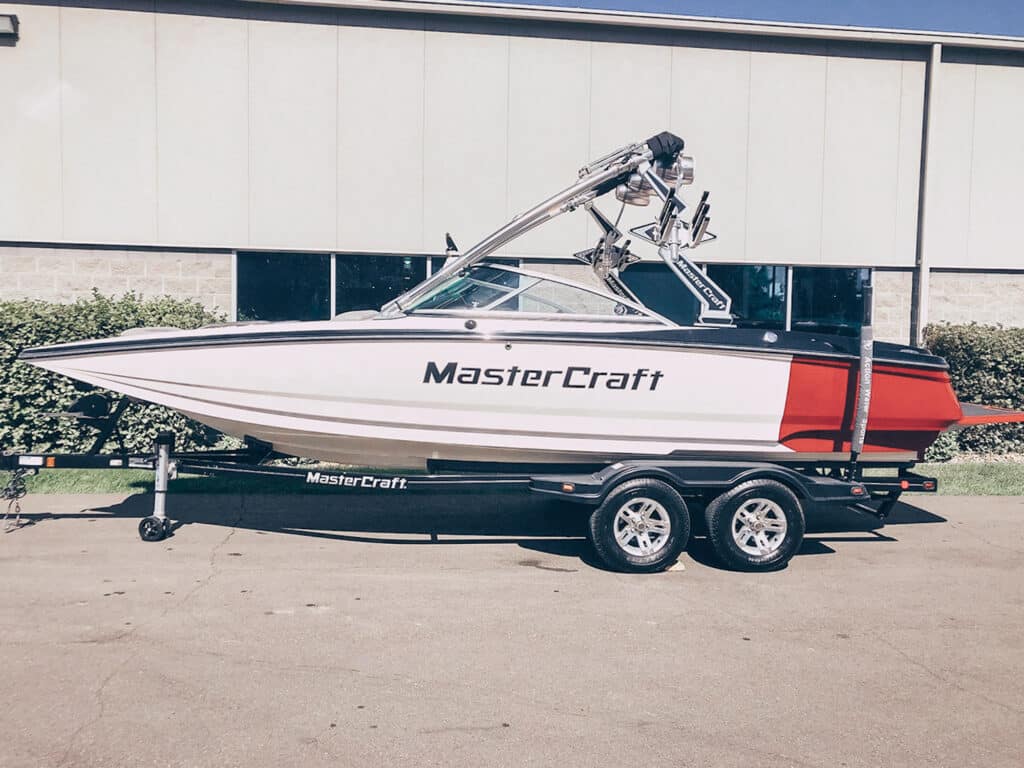 These initial questions should give you more direction when searching for the perfect used boat for you and your family.
With proper care and maintenance, used boats can be a wonderful and cost-effective way to enjoy the boating lifestyle.
If you have any more questions about used boats, please feel free to reach out or give us a call. We're always happy to help.