Since their first boat was built in 1968, MasterCraft has continued to innovate, create, and manufacture some of the best towboats on the market. This tradition continues into a new decade with their 2020 model year lineup.
MasterCraft's modern innovations have created a whole new wave of boats that outperform their earlier predecessors and create the highest level of comfort in the industry.
Below are five reasons why you should consider upgrading for a new model year MasterCraft.
"With the Gen 2 Surf System, you can customize and tune your wake to create the perfect wave for everyone in the family."
Gen 2 Surf System
New models coupled with the Gen 2 Surf System allows you to fully tailor the surf wake to produce the perfect wave for any rider.
MasterCraft boats prior to the Gen 2 Surf System as well as most other inboard brands only allow two basic options, either surf left or surf right. The basic surf left or surf right options allow a perfect wake for a small number of riders.
Now, with the Gen 2 Surf System and new operating systems, the original surf left and right options are still standard, but now you can now tailor the wave to the individual rider for their perfect wave. You can now control the height, length, and push of the wave.
A quick example would be that you would not want the same wave for a child as opposed to a fully grown adult male.
With the Gen 2 Surf System, you can customize and tune your wake to create the perfect wave for everyone in the family.
FastFill Ballast System
Nothing kills the water sports hype faster than having to wait forever for your ballast tanks or bags to fill up.
MasterCraft has tackled this problem head-on with its award-winning FastFill Ballast system. The FastFill Ballast System is an optional upgrade on all 2020 X and XT models which started on the 2018 X star. The FastFill system can fill your ballast tanks in between 3-5 minutes at a rate of about 30 gallons per minute. This is 3 times faster than a standard ballast system. X series models from 2018 to current models come with two FastFill pumps per tank, while XT series come with one pump per tank.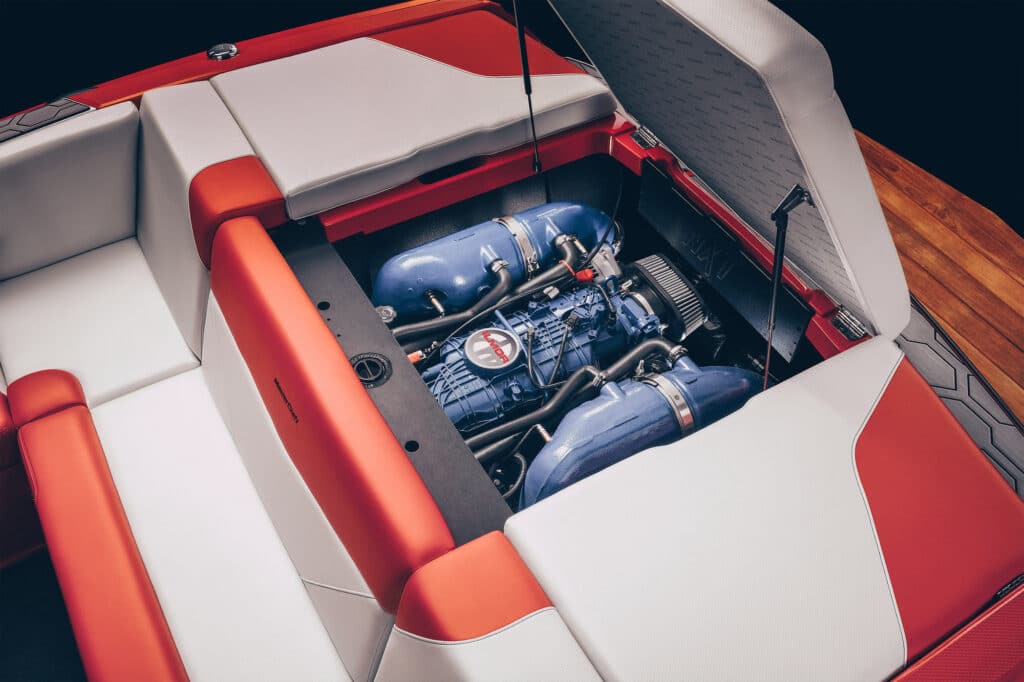 Upgraded Engine & Warranty
With MasterCraft, Illmor has a factory-backed seven-year, 1,000-hour warranty on all new models.
By upgrading to a new MasterCraft, you can save yourself on any costly repairs in the future by taking advantage of this warranty guarantee. New for 2020, all ProStar, NXT, and XT models come with a standard 6.0L engine while X series models come standard with a 6.2L engine. The alternator in each Illmor engine has also been doubled in size to provide an ample amount of power throughout the boat. Perfect for when you need to crank up the tunes, adjust your wake height and length, or simply charge your phone.
Upgraded Technology
From touch screens to state of the art stereo systems, MasterCraft has seriously upped their tech game heading into the new decade.
Here are a few tech options you should consider when upgrading your MasterCraft.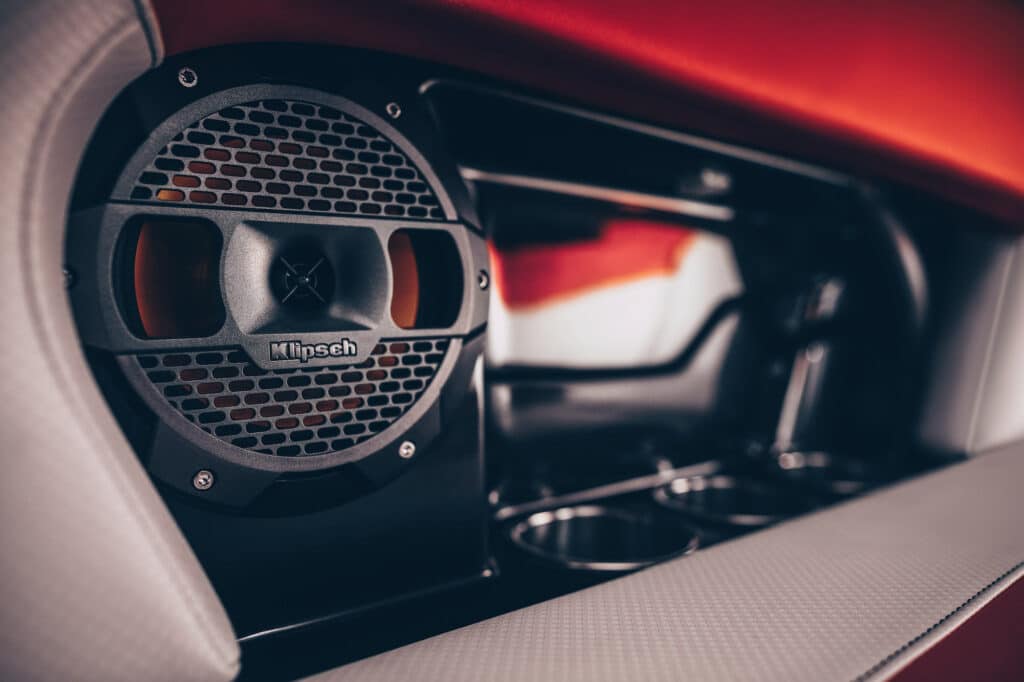 Premium Audio
Premium audio and DJ sharing are now available on XT and X series models with a 7-inch or Dual-Screen Dash. DJ sharing allows the observer side of the boat to crank up the tunes using the second screen display on the passenger side.
Premium plus audio combines concert clarity with deeper bass tones to create a wider stereo range like never before. The premium plus stereo is now available on all boats 22 feet and longer. MasterCraft and Klipsch audio have created an exclusive partnership to bring you the best audio quality out on the water.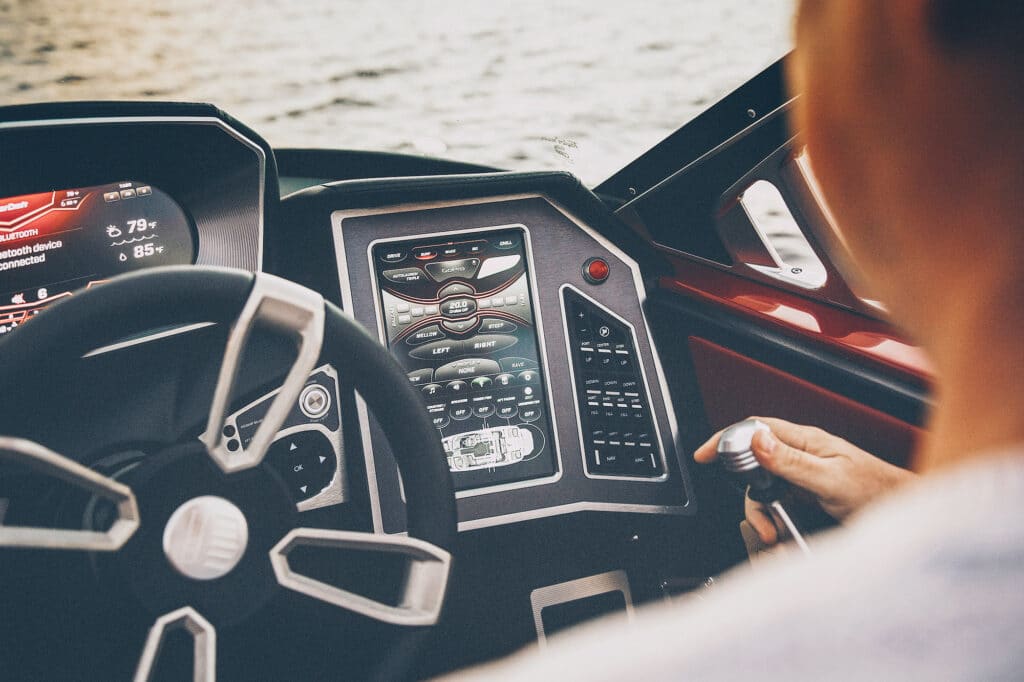 Dual Screen Dash
For those who want ultimate control out of their boat, the Dual-Screen Dash is an optional upgrade that started in the 2018 model year and continues all the way up to today's 2020 line.
The Dual-Screen Dash is an all digital dash that sits above the steering wheel with an 11-inch touchscreen display on the right-hand side. From this all digital cockpit, you can control your ballast systems, audio controls, and there's even a rearview camera feed so you can monitor behind the boat with ease.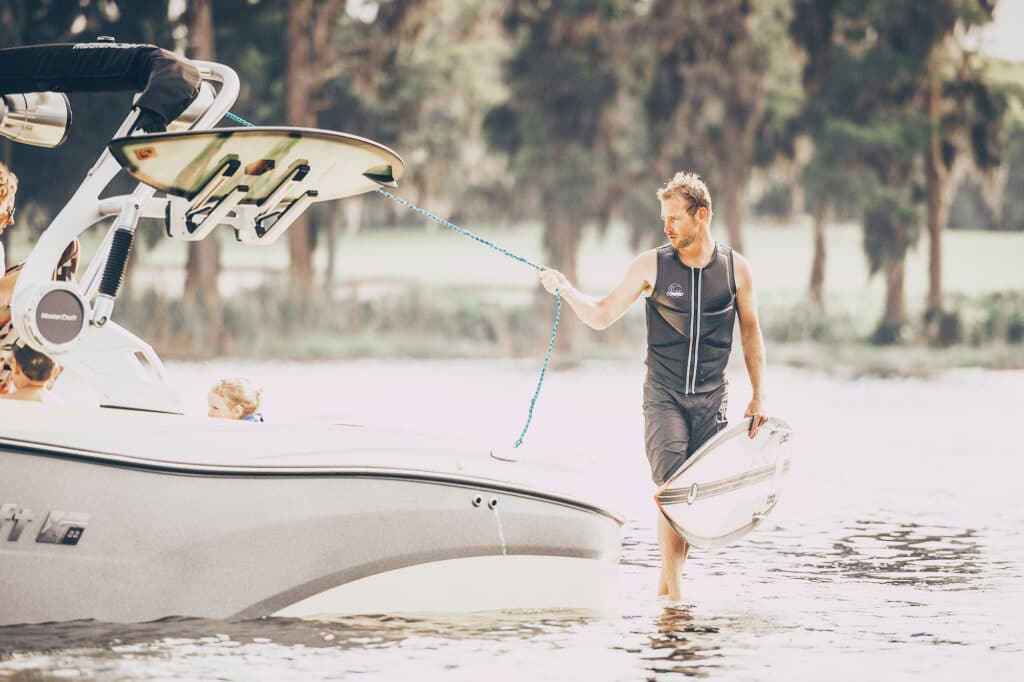 Tower Systems
The ZFT tower system is the most reliable and easy to use tower in the industry. With a folding time of just 20 seconds, this tower can be easily folded for storage purposes or when going under a bridge. The ZFT tower system comes with swivel board racks and an easily foldable bimini top to keep you cool in those hot summer months.
Demand for Used Boats
As of today, the demand for used boats has been at an all-time high and dealerships are having a tough time meeting this demand.
A strong economy has helped push these customers to upgrade as well, so by trading in your old MasterCraft, you could potentially get more bang for your buck than ever before.
You can learn more about the trade-in value of your boat here.
These are just a few reasons why you should consider upgrading your current MasterCraft this year.
If you have any more questions on why you should upgrade or boating questions in general, please contact your local Action Water Sports. We'd be happy to help.