If you are planning on purchasing a boat, aside from price and use, you need to consider what size boat you need. You should ask yourself: where will I be boating? How many people are in my family? What's my budget? The ideal boat should be large enough to suit your boating needs without breaking your bank account.
MasterCraft offers a variety of boats ranging in size from 20 to 26 feet, and with six sizes to choose from, options may seem overwhelming. So from gear to guests, we've laid out what factors you should consider when deciding what size MasterCraft is best for you.
Questions to ask yourself:
How many people are in my family? Who else do I plan on inviting?
Where do I plan on boating the most? Will I be using a dock and lift on smaller waters or will I be trailering to a wide variety of lakes? Or maybe both?
Where do I plan on storing your boat in the off-season? Some smaller sizes are garage-friendly!
Does my lake have size restrictions? A yacht-certified boat might not make sense.
What's my budget? It's important to plan for what makes sense financially.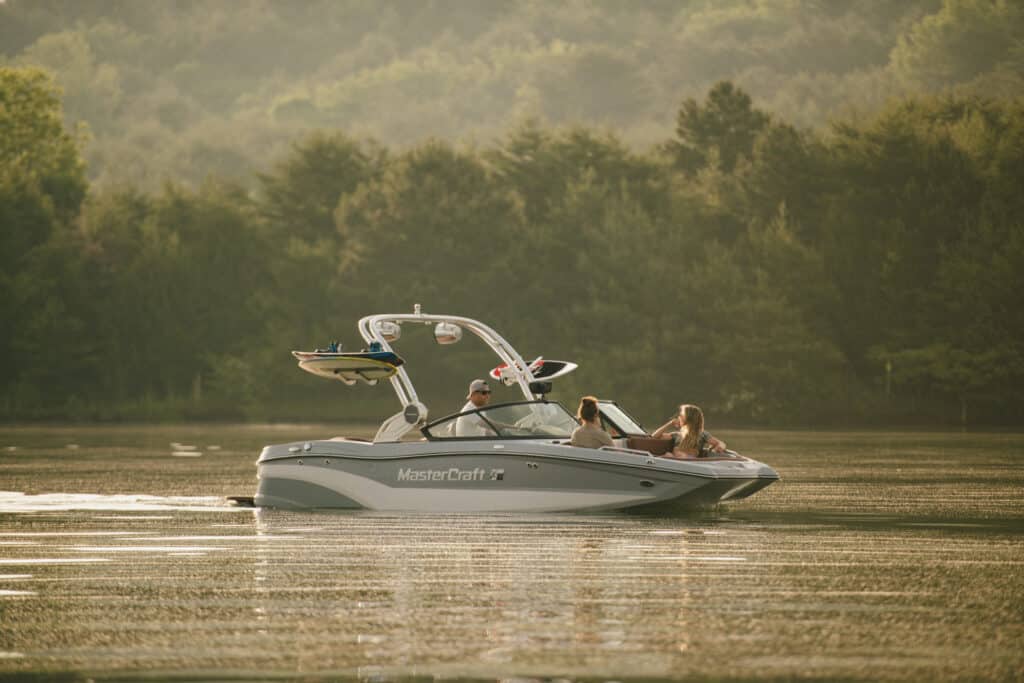 20-foot MasterCrafts
Let's begin with MasterCraft's 20-foot boats: the NXT20 and XT20. Both options offer a range of amenities and customizations and are ideal for smaller families and smaller inland lakes. Twenty-foot boats are quite capable of delivering all water sports the fun you can handle all while holding up to 11 passengers. So you'll have room for your immediate family, a few guests, and gear, while still remaining budget-conscious. Bonus, 20-foot boats are garage-friendly so storing will be a breeze.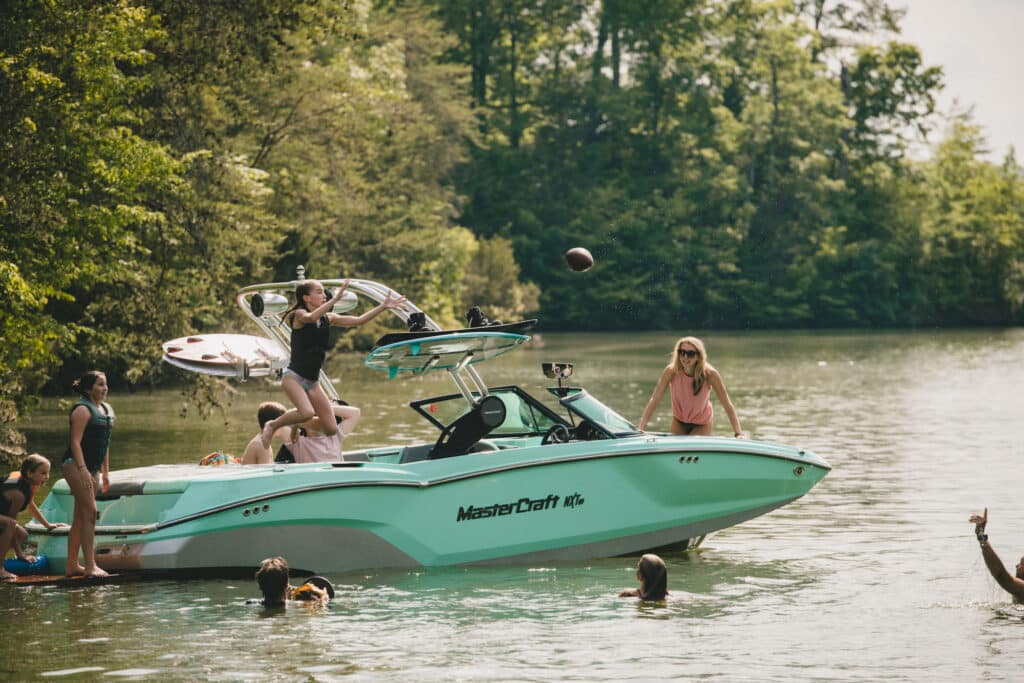 21- and 22-foot MasterCrafts
Next up, we have MasterCraft boats in the 21 to 22-foot range. Here, you'll find quite a few options and some of our best-selling sizes. The NXT22 and XT21 are some of the most popular MasterCraft models on the water. And let's not forget the X22. All four boats in this range can hold up to 14 people. This step-up in size also allows you to handle a little bigger water while still maintaining ease of towing from lake to lake and smooth handling on the water.
Price points will vary greatly among the NXT, XT, and X models. If you want standard MasterCraft quality, consider the NXT22. If you want more options and customization, check out the XT21. If luxury and upgrades are your game, you will find yourself at home in the X22.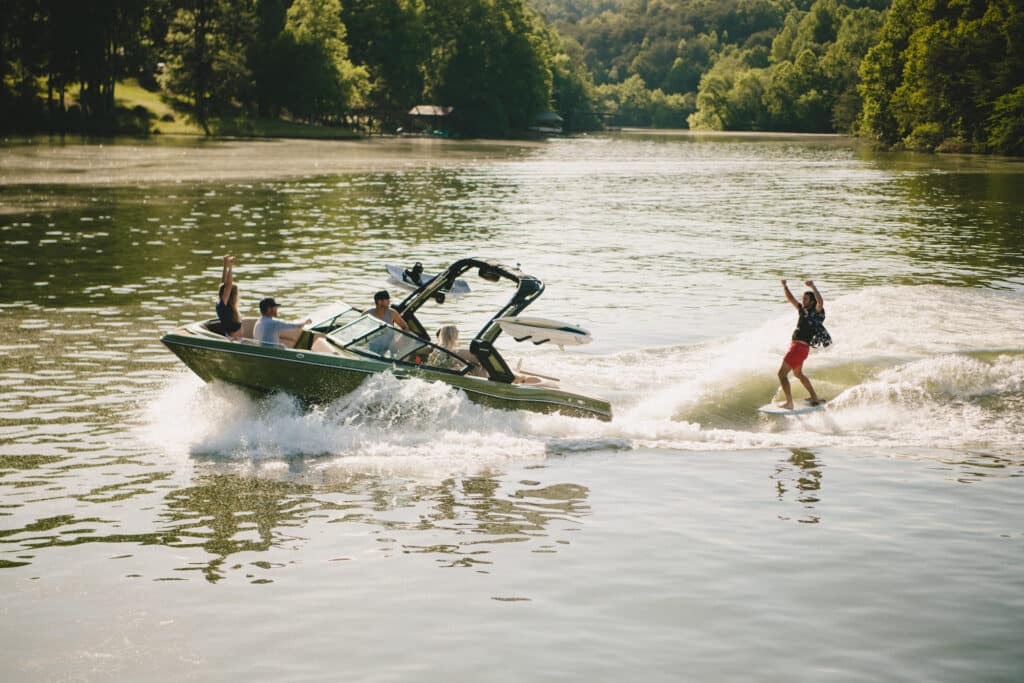 23- and 24-foot MasterCrafts
Jumping up to the 23 to 24-foot boat range gives you some boss status. You'll be able to handle larger bodies of water and a bigger crew. The NXT24, XT23, XT24, X24, XStar, and XStar S will deal some massive wakesurfing waves, plenty of features, and tons of room onboard.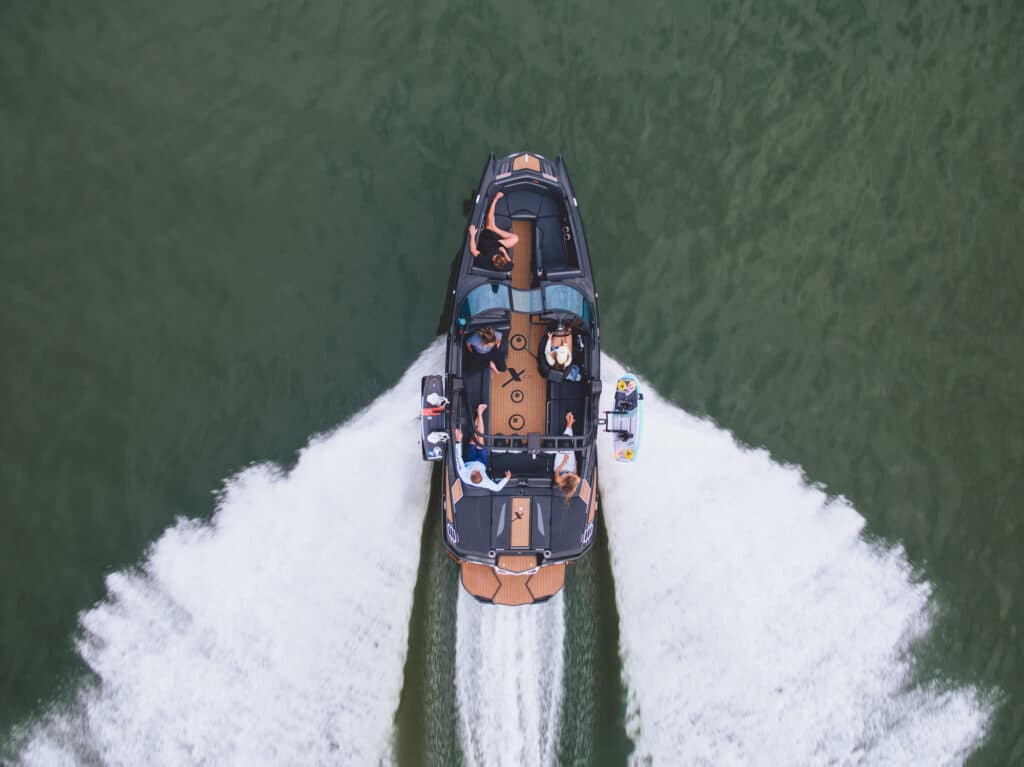 25- and 26-foot MasterCrafts
And finally, topping the MasterCraft charts in the 25 and 26-foot lengths, we have the XT25 and X26. These two boats can just about handle it all. Large bodies of water with rougher conditions are no match for these beasts. If you plan on boating in the Great Lakes in Michigan or Intracoastal regions of our Central Florida market, you will love the XT25 and X26 when hitting open water.
The design of MasterCraft's larger models is anything but subtle. They can accommodate up to 18 passengers and deliver big on performance.
Thanks for reading!
Let us know if you have any questions. We're always happy to help!