Boat show season is just around the corner. This exciting time of the year helps all of us look forward to warm weather and days of endless boating. Boat show season sparks everyone's love for boating and allows you to shop for a new boat with all the new features and innovations. In the past year, our premium boat brand manufacturers have been working hard to bring new designs and upgrades to their already amazing boats.
Boat shows allow you to shop for new products and dream about the upcoming boating season. Now before you head to your local boat show, make sure you're prepared with some questions. Check out the top three questions we recommend you ask at your local boat show below.
1. Why Should I Purchase a Boat At a Boat Show?
Understanding why boat shows are a great time to buy will help you to make the right decision for you and your family. With huge incentives offered by Action Water Sports and manufacturers, boats are available at great prices. Along with great prices, buying at the boat show can help ensure that your boat is ready by the time the weather switches. For those ordering new boats, this is important to remember so that you can make sure your boat is delivered in time for summer.
Additionally, by visiting a boat show, you are able to see many different boats all in one place. If you aren't sure where to start on your hunt for a new boat, a boat show is the perfect starting place. At a boat show, you're able to see all kinds of boats and different models side by side. With many different boats in one place, it makes it easy to narrow down what type and brand you're most interested in.
Because of these reasons, be sure to stop by your local boat show and check out the boats for yourself.
2. What Boats Does Your Dealership Carry?
Many dealerships carry several types of boats. From pontoons to bowriders to towboats and more, you're likely to find a boat in the mix that you like. By asking the experts at a dealership, you can determine what activities are most important for you and your family. And from that point, your local boat experts can lead you to the perfect boat for you and your family.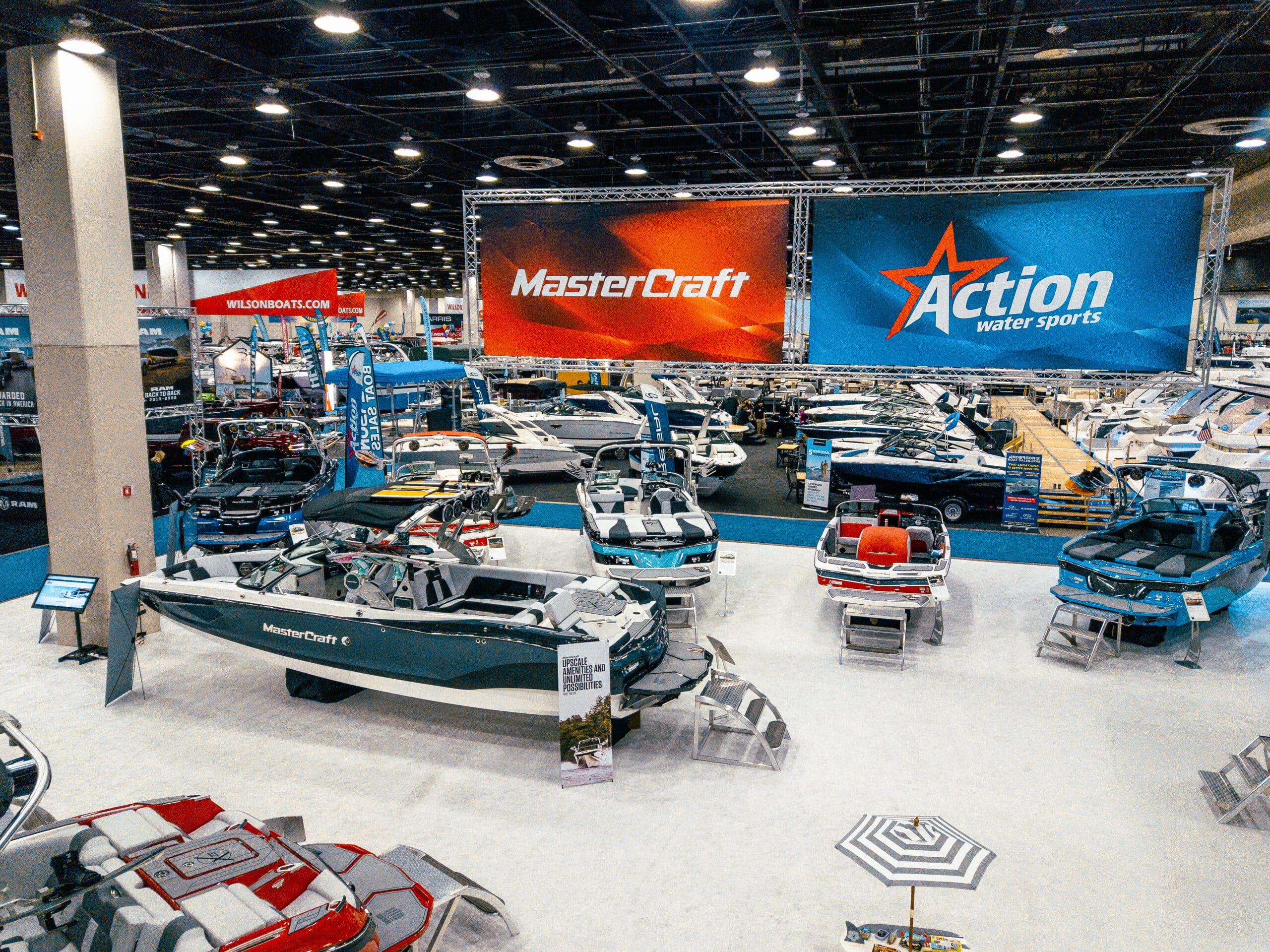 3. What Type of Service Does the Dealership Offer?
Want to know the key to a hassle-free boating experience? Choosing a dealership with a reputable and reliable service department is crucial part of that. We all know that summer is best spent out on the water in your boat, and not in the garage working on it. Things like pickup and delivery, as well as dockside service can really maximize your time on the water, and minimize frustration. Asking about the boats warranty, the dealerships loaner program, and any other service-related questions you may have will really help determine what your experience will be like at that dealership.  
This is why you'll want to make sure to ask this question prior to purchasing a boat. Making sure you have a strong dealership to take care of your boat will help ensure that every boating adventure is stress free and fun.
These questions are meant to be a starting point for you. As you explore the boats and talk to the experts, more questions will arise. It always helps to do a little research before the boat show to make a lineup of your own questions.
After some research and knowing what questions are important to you, it's time to head to your local boat show. Check out when your local boat show is taking place and make a plan to visit it on one of the days. Plan early for summer with the help of boat shows.