Boat show season is an exciting time of the year and is a great way to break up the

winter months and start to picture what your summer is going to look like out on the water. Before you head down to your local show you should be prepared with a few questions to ask which should help you narrow down your search for a new boat.
1. Why is the boat show a great time to buy or order a boat?
Depending on the dealership and the boats they carry there might be a financial incentive to purchase the boat at the boat show. Additionally, it can be really helpful as a buyer to go to a boat show and compare models' side by side. By doing this you can educate yourself and will likely come up with even more questions to ask the dealership that you wouldn't have otherwise thought of without going to the boat show.
2. What types of boats does your dealership carry?
Often times dealerships carry several types of boats, from pontoons to bowriders to towboats and more. Asking what types of boats the dealership carries can help determine if they have something that will suit your needs. Want a boat with watersports capabilities? Simply ask the sales representative about this and they should be able to point you in the right direction.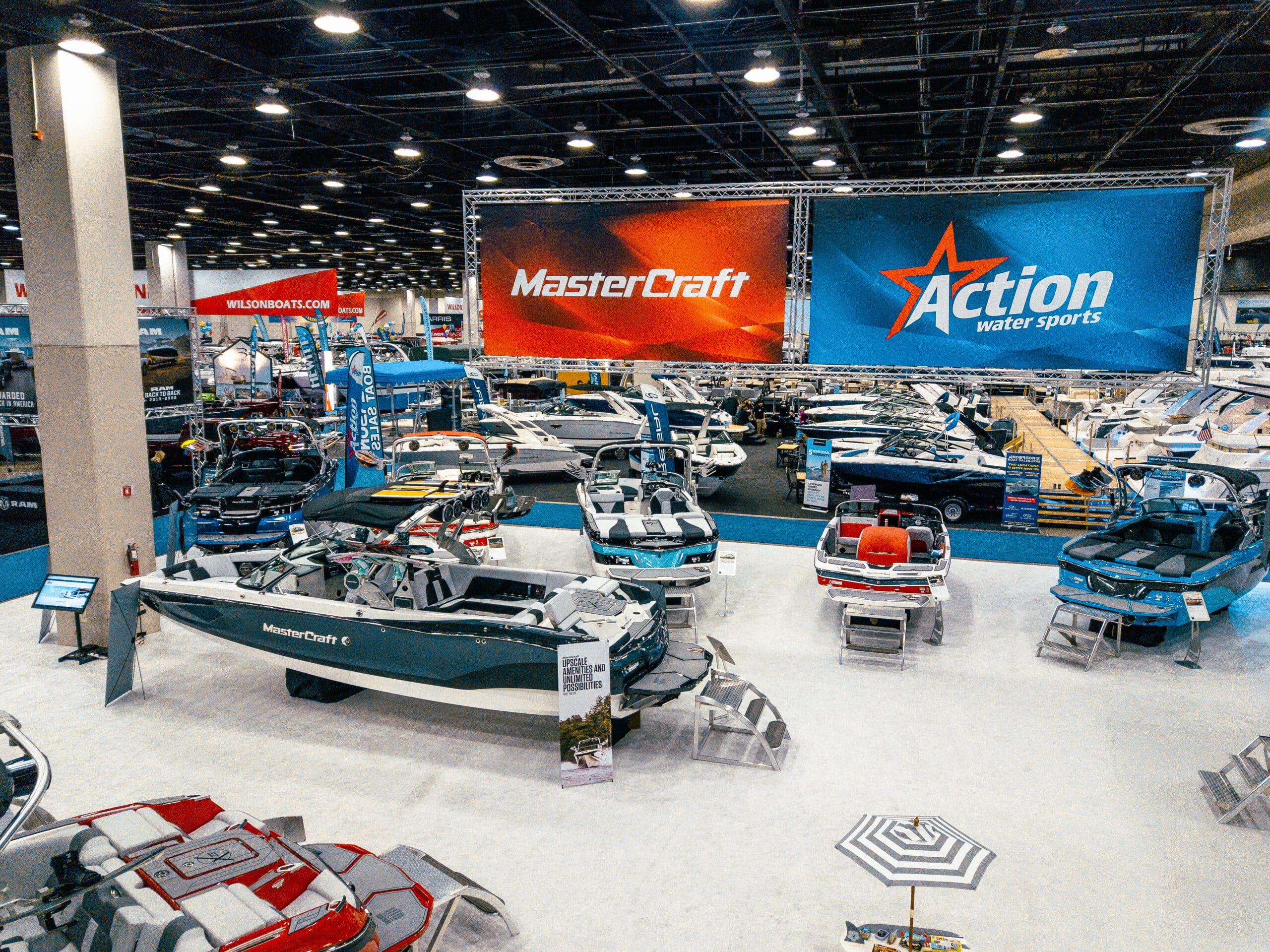 3. How does servicing a boat work at your dealership?
Want to know the key to a hassle-free boating experience? Choosing a dealership with a reputable and reliable service department is crucial part of that. We all know that summer is best spent out on the water in your boat, and not in the garage working on it. Things like pickup and delivery, as well as dockside service can really maximize your time on the water, and minimize frustration. Asking about the boats warranty, the dealerships loaner program, and any other service-related questions you may have will really help determine what your experience will be like at that dealership.  
Aside from asking questions, attending your local boat show allows you to sit in, walkthrough, and feel a wide array of different boats. Plenty of manufacturers have new layouts and features that you are able to experience first-hand at a boat show. Plus, who doesn't love to just grab a drink and check out a bunch of brand-new boats? If this is going to be your first boat buying experience and are curious what the true cost of boat ownership is, check out our blog on that here.