Prior to 2017, there wasn't a boat line-up dedicated to offering a multi-sport series. MasterCraft changed that with the XT20, XT21, XT22, XT23, and XT25.
These boats are built to wakesurf, water ski, tube, wakeboard, kneeboard – whatever your heart desires. They also come with the quality you expect from MasterCraft.
You might be asking yourself, "Okay, but which one would be best for me?". Let's help you decide!
XT20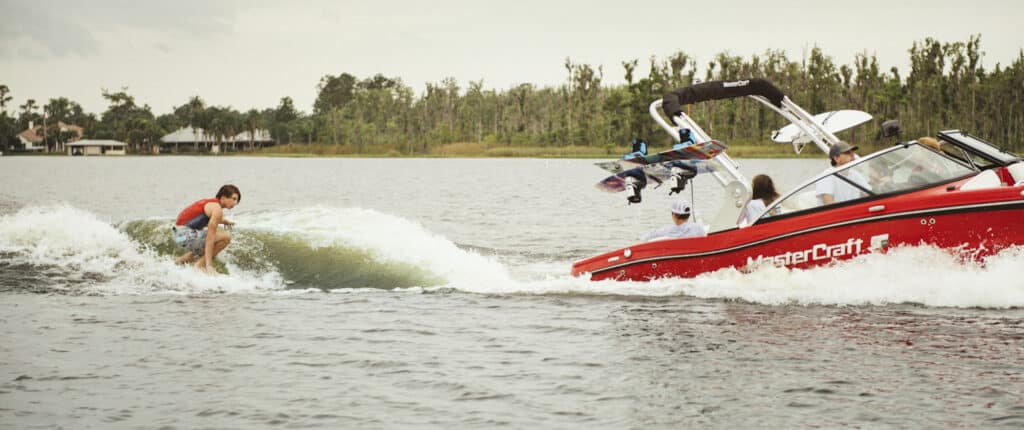 Is The XT20 For You?
Inland Lakes
At 20 feet, the XT20 will offer the maneuverability you need traveling through Michigan inland lakes. It's quick to respond but still offers the driveability you expect out of MasterCraft.
Space Efficient
If you don't need the extra storage space (resulting in extra $$$) offered by bigger boats, consider this model. It will still fit 11 of your friends and family plus room for all the amenities required for the lake.

Best Ski Wake
The way MasterCraft designed the hull is ideal for all water sports but at 20 feet, the slalom wake will be best out of the other XT series models. You can see Travis Moye run 32 off behind it here.
Resources:
XT20 Website
XT20 Product Review Video
XT20 Lifestyle Video
XT21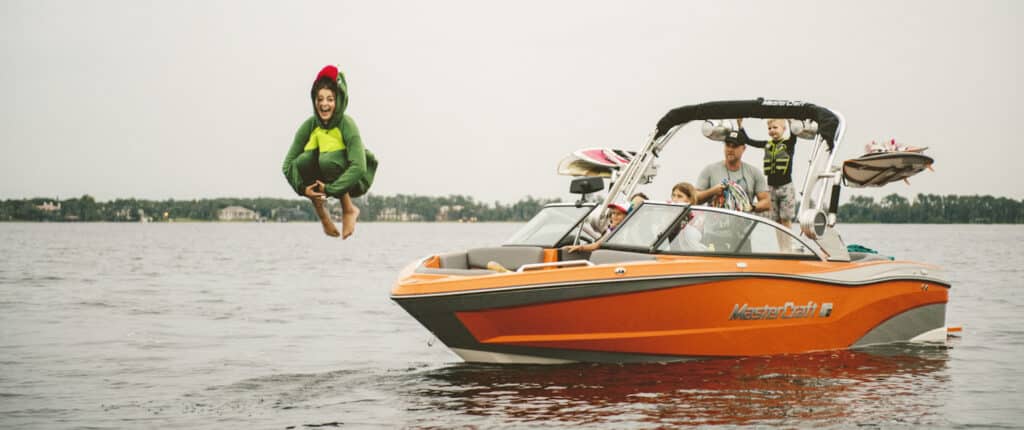 Is The XT21 For You?
Traditional Bow
Sometimes you just can't beat the classic look. If you aren't a fan of the pickle fork design, the XT21 comes with a traditional bow. The traditional bow will give you peace of mind in choppy water knowing rollers won't dump over the front.

Spacious
The XT21 is a step up from the XT20 with room for 14 people. More seating also means more storage capacity.

Versatile
The XT21 can handle inland lake water and big lake water. The extra length and hull design make the boat capable for the larger lakes; however, you can still have the driveability for smaller inland lakes.

Resources:
XT21 Website
XT21 Product Review Video
XT21 Lifestyle Video
XT22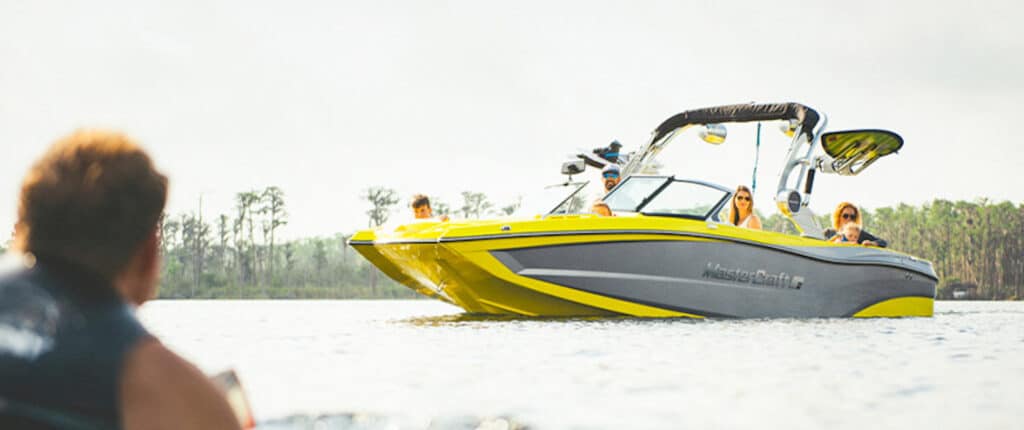 Is The XT22 For You?

Pickle-fork Bow
More room up front for those who like the wind in their hair.

Versatile
Small vessel maneuverability, with big-water capability.

Resources:
XT22 Website
XT22 Product Review Video
XT23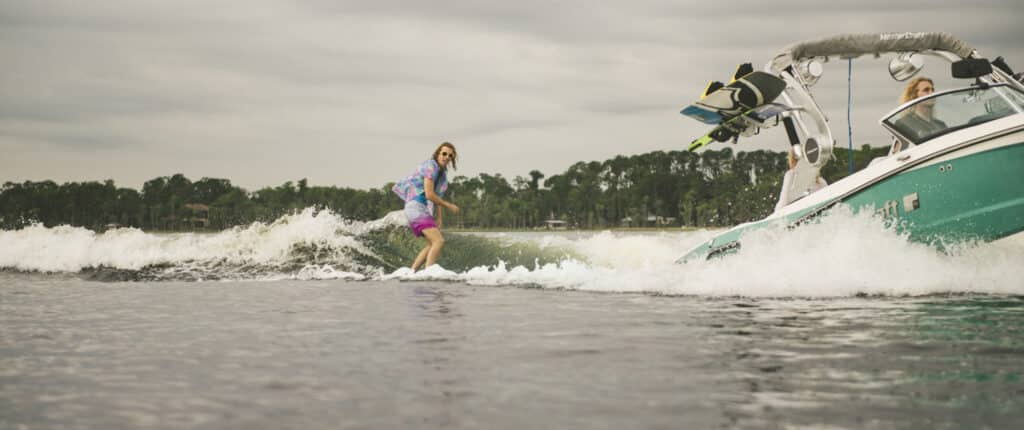 Is The XT23 For You?

Maximum Space
The XT23 has enough room for 16 of your friends. It's loaded from tip to tail with storage options with a traditional bow hull design.

Big Water Multi-Sport
If you want a multi-sport boat but still want the ability to take it out to bigger water like Lake Michigan, this is your boat. MasterCraft worked hard to not compromise the multi-sport capability. The wake it creates is great for ALL riders, regardless of ability. Don't believe us? Watch all the sports in this video!

Resources:
XT23 Website
XT23 Product Review Video
XT23 Lifestyle Video
XT25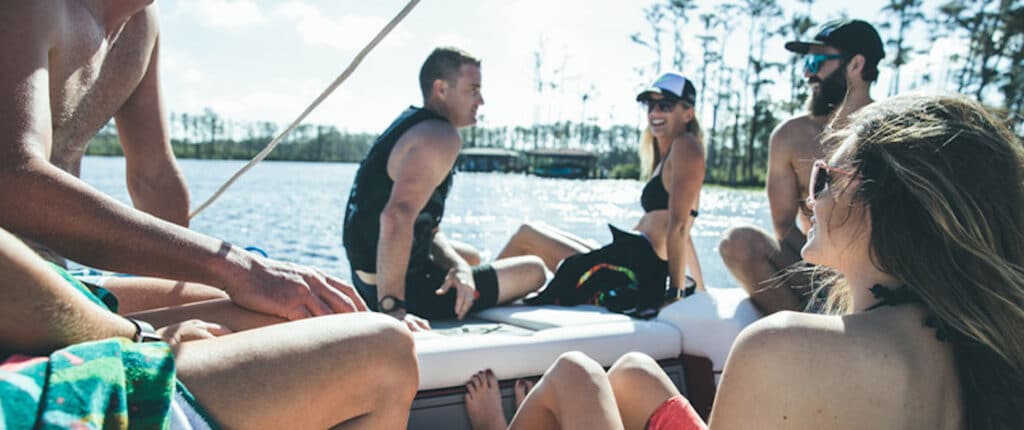 Is The XT25 For You

Widest Beam
Bring all of your gear and still have room to stretch out and relax.

92 Gallons
Enough fuel capacity for all-day missions on the lake without needing to hit the gas dock.

Bring Everybody
With room for 18, you'll be THE go-to person for summertime fun!

Resources: