Got an older-model inboard boat that you'd like to wakesurf with? If so, we can help!
You can have a lot of fun wakesurfing with an older-model inboard boat. You'll just want to add a few wakesurfing accessories to your boat, and you'll be having tons of fun in no time. Here's how to wakesurf with an older direct drive inboard boat.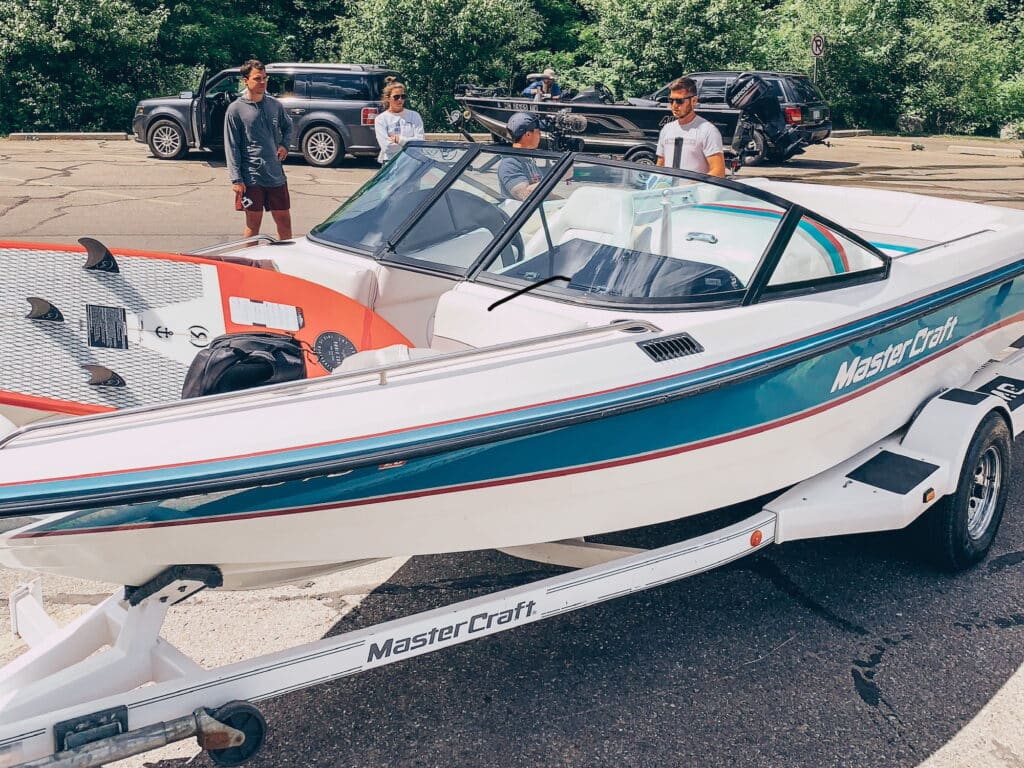 Inboard
First, let's make sure you have an inboard—not an outboard or stern-drive motor. While this is a basic question for experienced boaters, please understand that there are a lot of new boaters out there who may not yet know the difference. If you're unsure, click here to learn more.
Ballast
Adding weight to the back of your boat will help it sit lower in the water and create a bigger wake. We achieve this by filling "ballast bags" with water using a small, handheld electric pump. Be sure to place the bag exactly where you want it in your boat before it gets too full of water. You'll only make that mistake once. Ha!
Shaper
After we make the wake bigger, we're going to shape it into a proper wakesurfing wave using a "wake shaper." A wake shaper is a pretty simple device that sticks to the hull of your boat with industrial-strength suction cups. You'll want to place the wake shaper on the opposite side of the boat from where your rider intends to surf. If you're surfing right—place the shaper on the left, and vice versa.
Speed
The final piece of the puzzle is boat speed. Once your ballast bags are filled and your wake shaper is attached, you can put your boat in gear and start moving forward. Keep increasing your speed until the wave starts to size-up and take shape. You'll likely find the best shape somewhere between 10-12 mph.
On older boats that don't have cruise control, you'll have to keep a close eye on the speedometer or tachometer and note where the sweet spot is.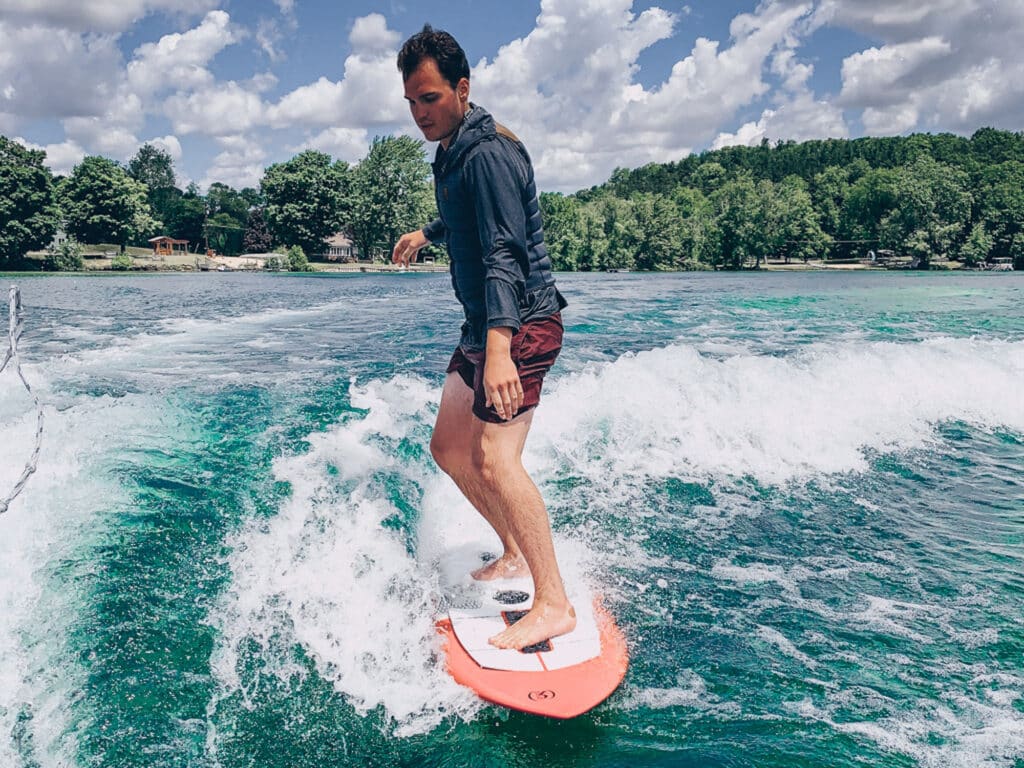 In conclusion, we hope you understand that you can have a lot of wakesurfing fun with a few simple modifications to an older-model inboard boat.
So, get out there and get after it!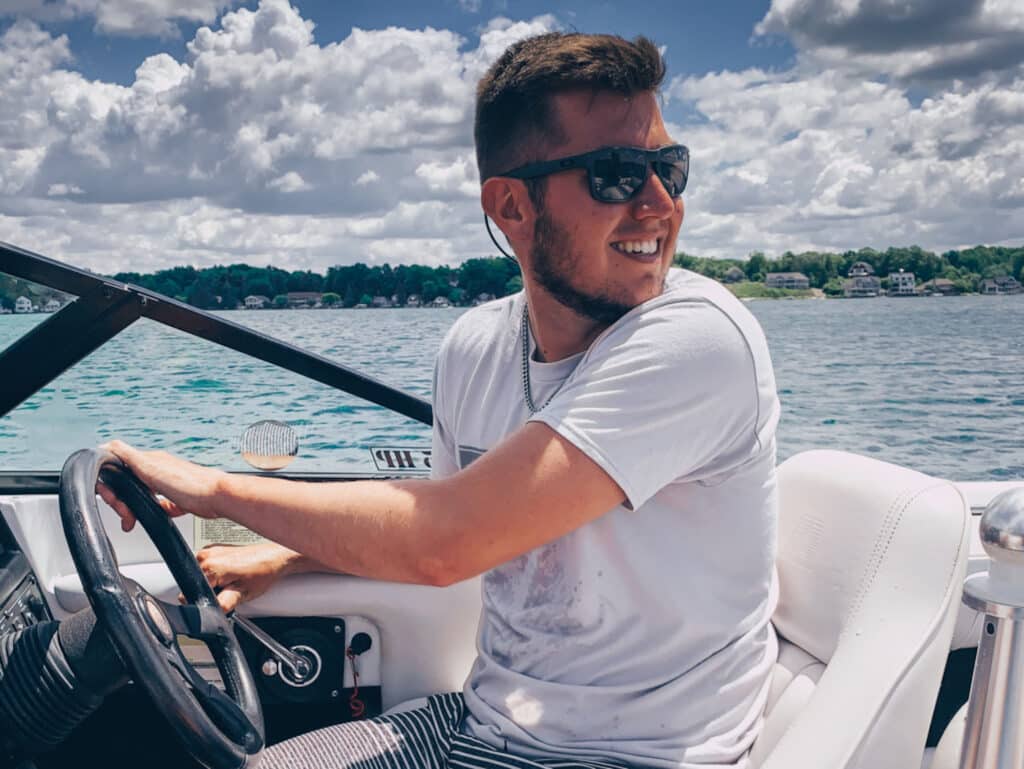 Got more questions about wakesurfing with your older-model inboard?
Please contact your local Action Water Sports. We're always happy to help.