The Cobalt SC Series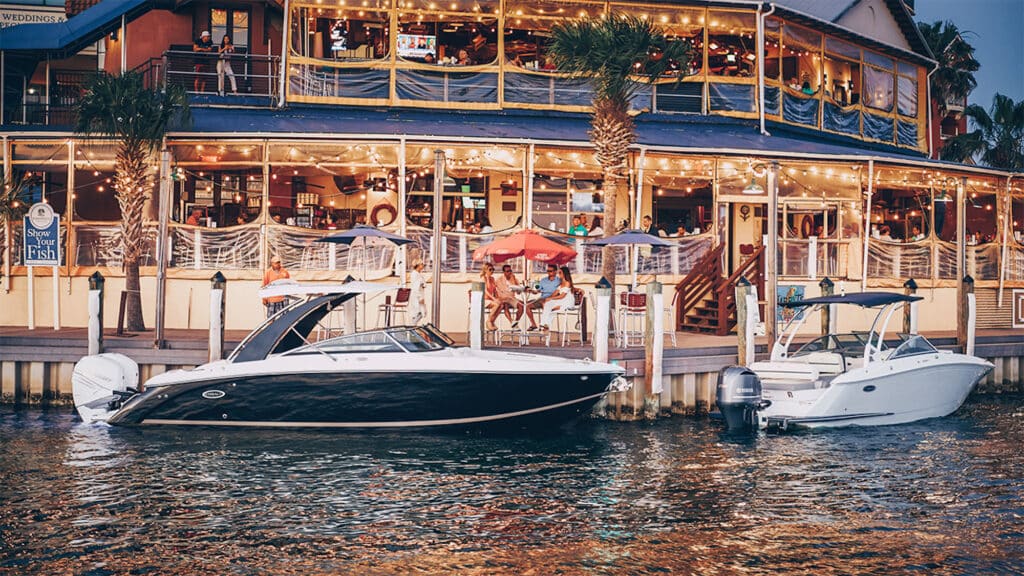 Outboard Performance
Outboard engines have been gaining in popularity in the bowrider community. There are several things to consider in an outboard bowrider. Here are some things you'll appreciate about the Cobalt SC Series.
The three models in the Cobalt SC Series can handle any type of non-sporting dayboat use. Think of the SC as the outboard version of the ever-popular Cobalt R Series.
Available in 23SC, 25SC, and 30SC models.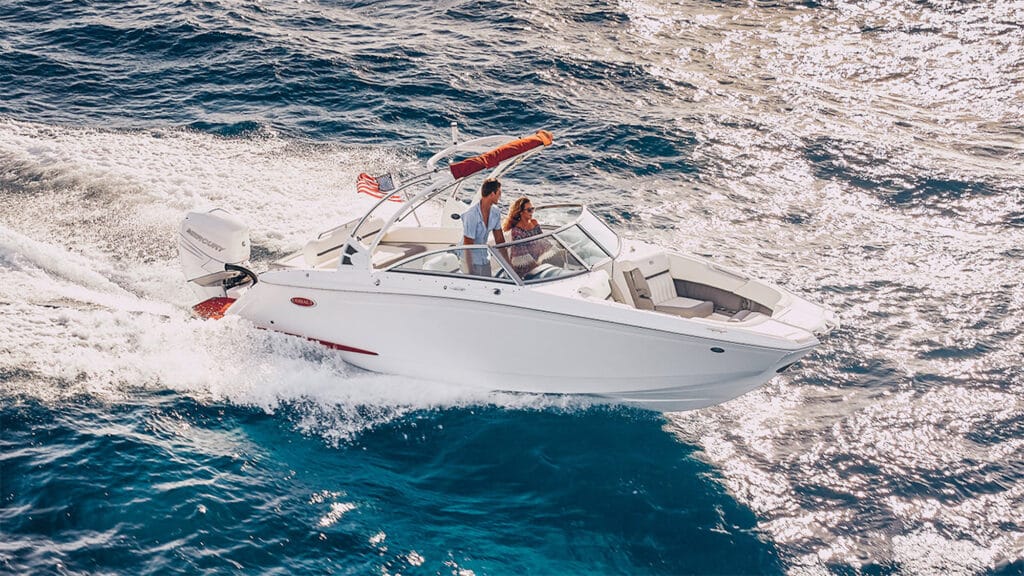 Power-to-Weight
When it comes to power, an outboard engine has a higher power-to-weight ratio. This allows you to get the same amount of power as a comparable sterndrive engine, but at a much lighter weight.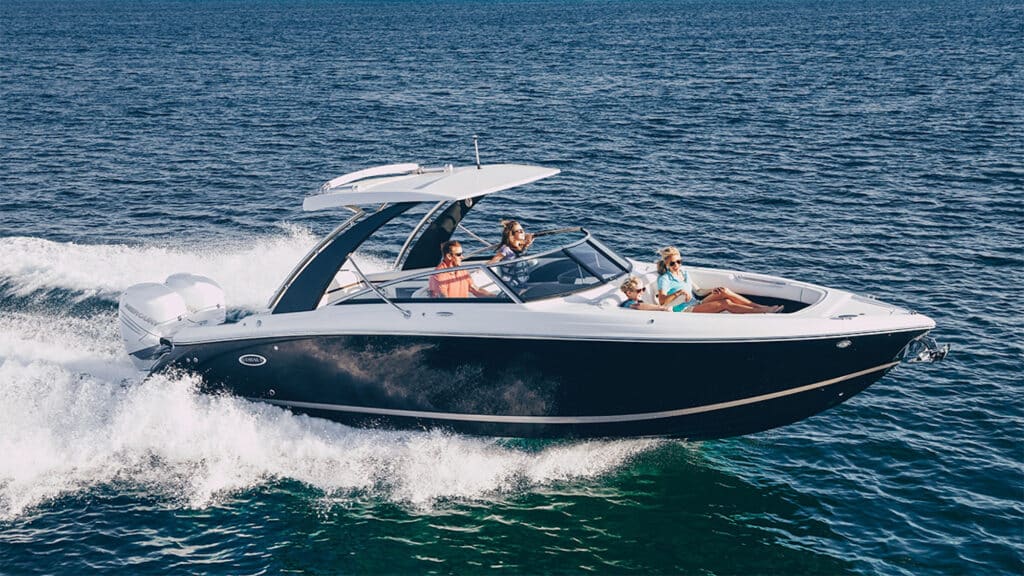 Quiet Running
As shown in the video above, you'll also notice how quiet this Mercury outboard engine is on the Cobalt 23SC. The Volvo Penta engine in the R Series is not loud by any means. But, if noise is a concern, the outboard does run quieter by comparison.
Ease of Repair
When it comes to repairs, working on an outboard engine is pretty straightforward. The engine mounting location makes it easy to get to from about any angle that you need. Boats in the SC Series, for similar reasons, are also easy to winterize.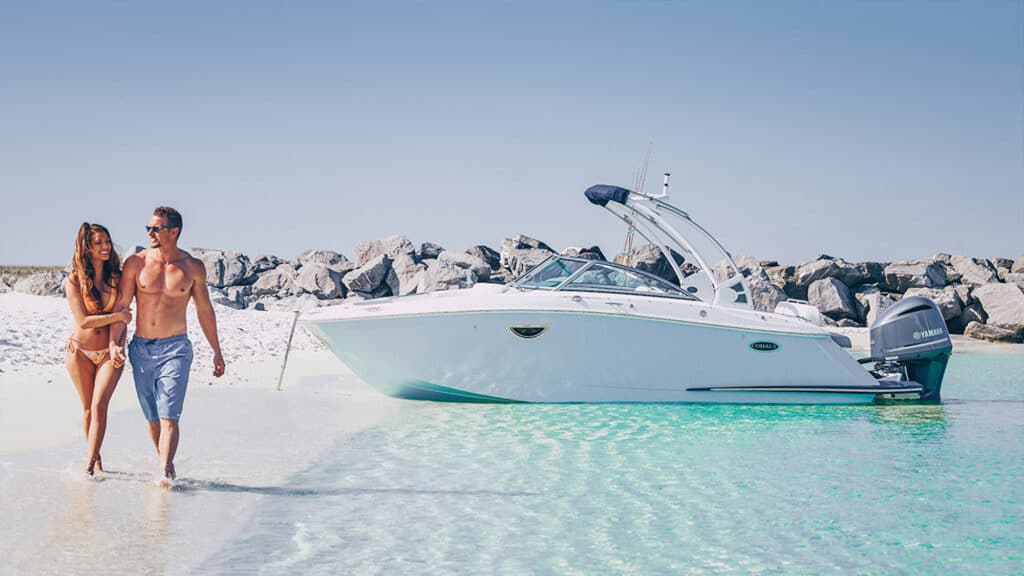 Engine Tilt
Engine tilt is a big factor for anyone navigating shallow waters or for those who like to beach their boats. Give a little forward throttle, kill the engine and then trim all the way up. You'll glide right in and beach your Cobalt SC like a pro.
Saltwater boaters rely on the ability to tilt their engines completely up and out of the water. This avoids corrosion to the lower unit when docked for longer periods of time. Saltwater SC owners will also appreciate how easy it is to flush their outboard after a day on the water.
Price
Another big factor is the price. An outboard model will usually cost less than a comparable sterndrive. Plus, you'll spend a bit less on scheduled maintenance over the years.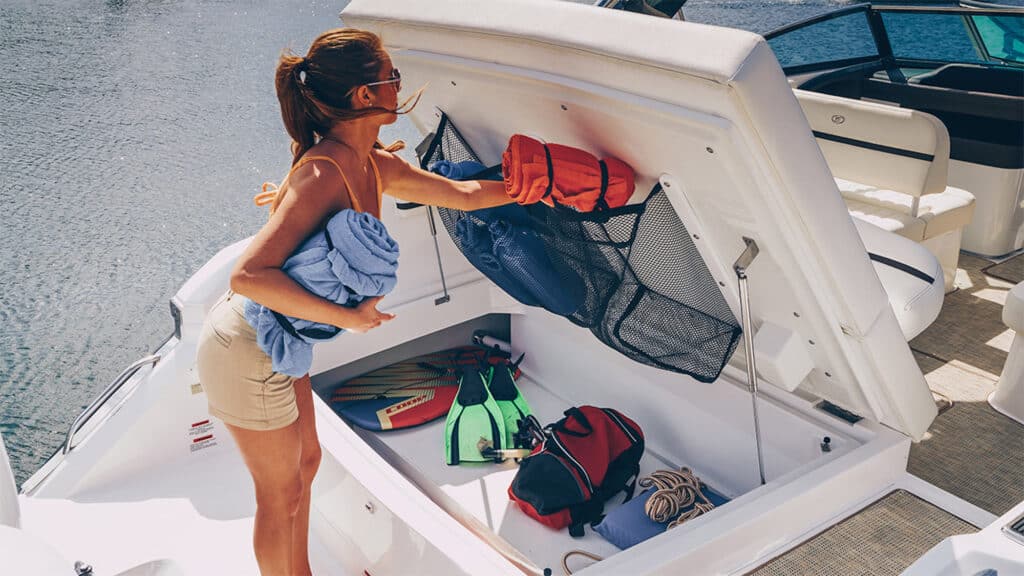 Onboard Storage
There's always a little give and take when it comes to boat design. The Cobalt SC gives a little with the Swim Step size but takes a whole lot when it comes to available storage. There is a ton of space in the aft garage, under the sun pad.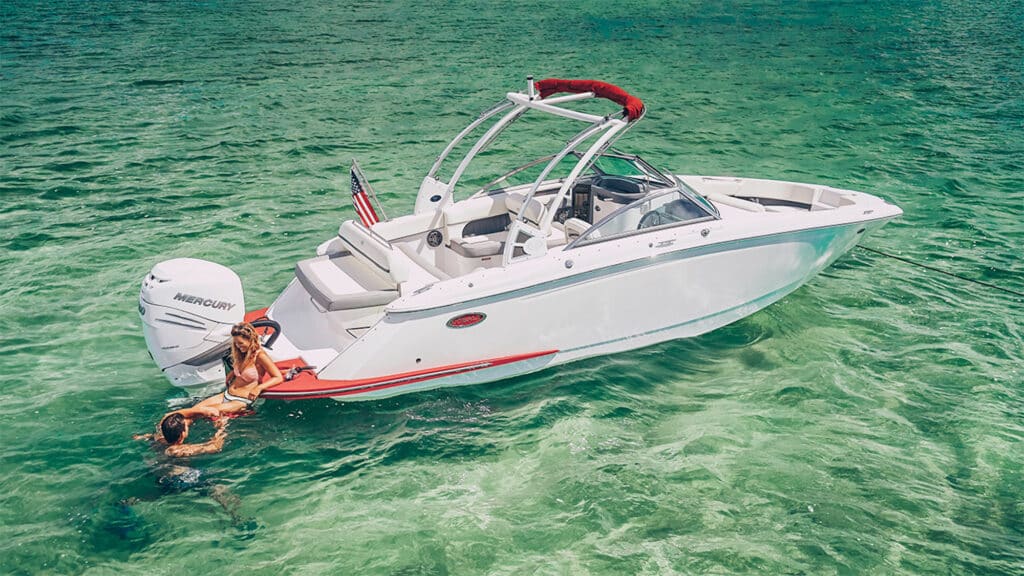 Snowbirds
"Snowbirds" are a particular group of people who have come to know and love the value of a boat like the Cobalt SC. If you like to spend summers up north on freshwater lakes, and winters down south on coastal waters, the SC wins big.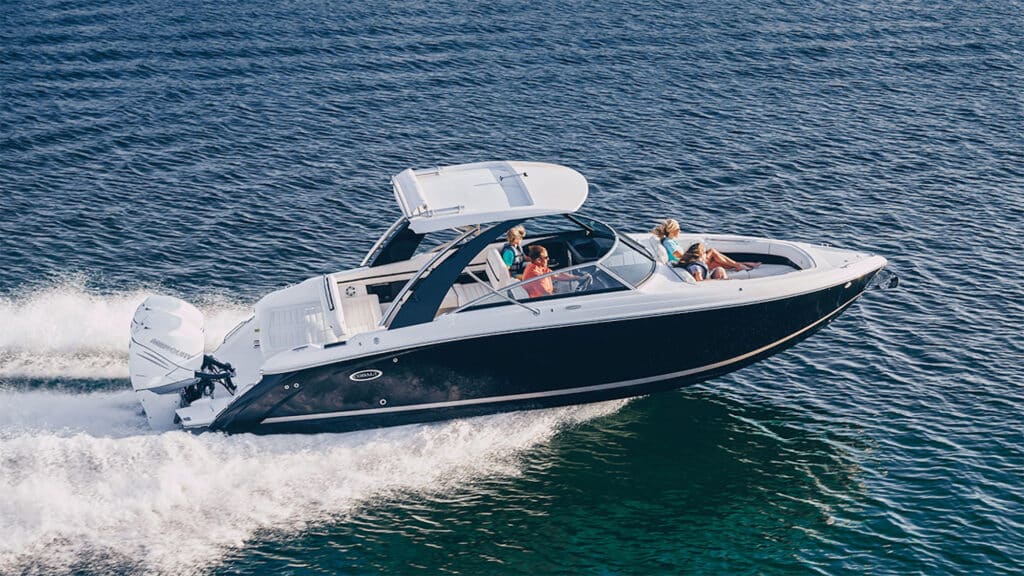 The Look
One final consideration is aesthetics. Some people prefer the outward profile of a boat with an outboard engine. Making their decision between the Cobalt SC and R Series a much more basic consideration.
Thank you for your interest in the Cobalt SC.
Please contact Action Water Sports of Traverse City or Hudsonville with any questions that you may have.
We're always here to help.