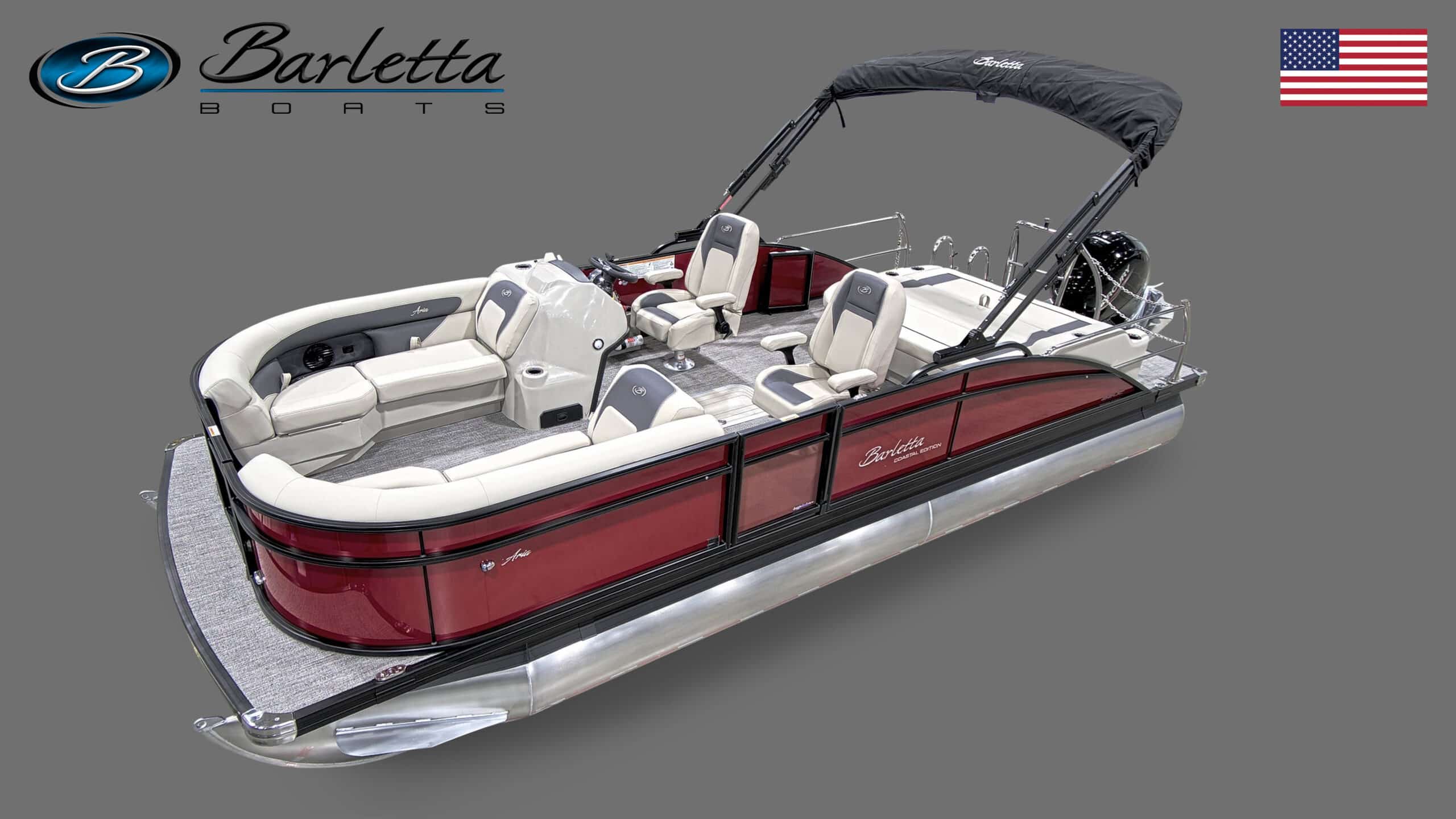 $488/month
240 months, 8.99% APR
20% Down Payment
Length: 21 ft.
Location: Polk City, FL
Stock #: 16421
Usage: New
Description
Designed to be obtainable without sacrifice. The Aria is for those who seek quality at a favorable price point. With 2 floorplans, the Barletta DNA, and uncompromised construction, this is affordable luxury.
Features
(M) 150L Four Stroke
Blackout Package Aria
Coastal Edition (A-Models)
Triple Toon Package Aria
Grow Boating OB 150-199.9
Mercury - Mechanical
Rig Engine w/ Standard Prop
In Floor Midship Storage (Requires Triple Toon)
NOTES:
* Excludes all options, taxes, title, registration, transportation charge and dealer prep fee.
** Interior Width is measured from fiberglass inner gunnel to fiberglass inner gunnel.
*** Boat Height specs reflect the height of a Z6 tower to the lowest point of the boat's running gear.